Out Now on iTunes: http://smarturl.it/BETACD07LTD
Beatport: http://www.beatport.com/release/light-speed-deluxe-edition/1307353
Beta Recordings Store: http://www.beta-store.co.uk/product_info.php?cPath=23_38_47&products_id=511
Like John B on facebook: http://www.facebook.com/johnbbeta
Follow: http://www.twitter.com/johnbbeta
Weekly John B DnB Podcast: http://www.johnbpodcast.com
30 minute preview 'Mini-Mix' of some of the remixes you will find on the new 'Deluxe Edition' of John B's latest album 'Light Speed' – out on 9 June 2014 on iTunes, Beatport, Amazon & all digital stores.
The new 'Deluxe' Edition of John B's 2012 'Light Speed' album, now features an additional 25 remixes and 2 full length DJ mixes, one of the original tracks (different from the original CD version mix) and the second a cross-genre continuous DJ mix featuring a selection of the best remixes from the project spanning EDM, Dubstep, Techno, Electro, Trance & of course Drum & Bass.
Remixes include Metrik, Camo & Krooked, Logistics, Nu:Tone, Craig Connelly, Ost & Meyer, Terravita & more!
FULL TRACKLIST:
The Originals:
1 The Horde
2 Robot Lover
3 When The Time Comes
4 Light Speed (Extended Mix)
5 Vertigo
6 Shining In The Dark (Extended Mix)
7 Connected
8 The Journey
9 Red Sky (Acoustic Intro Version)
10 Dancing In The Dark
11 Heroes
12 Numbers (Camo & Krooked Remix)
13 Love Again
The Remixes:
1 The Journey – Acoustic Mix
2 Robot Lover – Michael Cassette Remix
3 Heroes – Ost & Meyer Remix
4 Connected – Craig Connelly Remix (Edit)
5 Dancing In The Dark – Brooklyn Hype Remix
6 Light Speed – Radio Mix
7 Robot Lover – Cute Heels Remix
8 Heroes – Rido Remix
9 Love Again – Enei Remix 2014 Remaster
10 Robot Lover – Bobby Tank Refix
11 Light Speed – Terravita Remix
12 The Journey – Metrik Remix
13 Send My Love to Mother Russia
14 Shining In The Dark – Nu:Tone Remix
15 Connected – The McMash Clan Remix
16 Love Again – Till Sunrise Mix
17 Robot Lover – Logistics Remix
18 Love Again – LX One Remix
19 Light Speed – Original Mix
20 Heroes – Subsonik Remix
21 Light Speed – L Plus Remix
22 The Journey – Reuben Keeney & Rafii Remix
23 Red Sky – Subsonik Opener Remix
24 Numbers – Original Mix
25 Red Sky – Trance Mix
26 Light Speed: Original Tracks (Continuous Mix)
27 Light Speed: The Remixes (Continuous Mix)
John B back with a long overdue Studio Mix for the Summer of 2013 – 54 tracks in total, running for just over 2 and a half hours! A perfect soundtrack to your summer, so enjoy, play it loud, share with your friends & please repost, retweet & share on Facebook to to spread the word, and of course support the artists and labels in the mix by buying the songs if you like them on Vinyl, iTunes, Beatport etc – and come see us playing live at a club/festival near you!
Remember to 'like' John B on facebook here.
CLICK HERE to subscribe in iTunes
LINK FOR DIRECT DOWNLOAD OF MP3: http://podcast.johnbpodcast.com/content/JohnBPodcast101.mp3
TRACKLIST
1. Hundred Waters – Boreal (Teebs Remix)
2. Indigo – Reaching The Source (feat Poppy Roberts)
3. Rawtekk – Merry Anna (Drum & Bass Version) [Hospital Records]
4. Nookie – A Drum, A Bass & A Piano (Rowpieces Remix) (Rowpieces Remix)
5. Virtue ft. Impact MC – Finest Days (Vocal Mix)
6. Technimatic – Frozen Leaves
7. Villem & McLeod – Keeper Of The Sun
8. Enei – Circles ft. Sam Wills
9. Kove – Gone
10. S.P.Y – One Last Quest
11. SpectraSoul – Sometimes We Lie (DLR Remix)
12. Anile – All This Time [CIA]
13. Alix Perez – We Could Have Been ft D.Ablo
14. John B ft. MC Fats – Drop That Rythm
15. Maduk – Life (feat. Hebe Vrijhof)
16. Hamilton – Push
17. Cyantific – Your Love
18. Adam F – Circles
19. Dexcell Ft Katie's Ambition – Close Your Eyes [Beta]
20. Daft Punk – Get Lucky (TC Bootleg Remix)
21. Hamilton – You Had It
22. Knife Party – LRAD (The Prototypes Booty)
23. Maldini – Blood Money
24. Cyantific – Hold Back
25. Origin Unknown – Valley of the Shadows
26. Enei – Mosquito
27. Optiv, BTK – Inception (Maztek Remix)
28. Break – Steam Train
29. Direct Motion – Part Of Me
30. J. Robinson & Cern – Tidal
31. Dabs – Skull & Bones
32. Doc Scott – Drumz 95 [Metalheadz]
**American Psycho Monologue
33. Nobb Gobbla – Nanobot
34. House of Black Lanterns – You, Me, Metropolis
35. Stray – Akina
36. Rockwell – Detroit
37. SpectraSoul – SOUR ft Echo Park (Rockwell Remix)
38. Diplo, Nicky Da B – Express Yourself Feat. Nicky Da B (Gent & Jawns Remix)
39. TC – Get Down Low
40. Raw Theory – Electric City
41. Wilkinson – Heartbeat feat. P Money & Arlissa (Calyx & Teebee Remix)
42. Enei & Emperor – Liberation
43. Camo & Krooked – All Night
44. Dc Breaks – Proton
45. Brookes Brothers – Carry Me On (feat. Chrom3) (Club Mix)
46. Loadstar – Lancelot
47. Daft Punk – Doin' it right [CLS Bootleg]
48. Memtrix – Numbers [LIFTED]
49. I.Y.F.F.E & FEEX – Therapy (Original Mix)
50. Mob Tactics – Thems The Breaks
51. Mark Knight ft Sway – Alright (Koncept Remix) [3 Beat]
52. Loadstar – Don't Wanna Be Alone
53. Spectrem – Minds Eye
54. Hamilton – Your Love
CLICK HERE to buy on iTunes
CLICK HERE to buy on Beatport

[soundcloud url="http://api.soundcloud.com/playlists/4036847″ params="" width=" 100%" height="450″ iframe="true" /]
CLICK HERE to buy on iTunes
CLICK HERE to buy on Beatport
John B Ft Code 64
The Journey
Beta Recordings
Worldwide release 25 March 2013
Following the rich vein of melodic, star-gazing sonic form set by his previous single – the blistering n' beautiful 'Love Again' – 'The Journey' is yet another highlight from his Mixmag acclaimed album highlight 'Light Speed'. Opening with the trembling, angels-from-heaven style intro, it's an instant flashback to the heady days of Sasha & Digweed at their prime; delicate, enrapturing, dreamy, euphoric. A perfect set opener, a perfect set finale, a perfect moment for deep, shivering reflection mid-set… It's an instant ear-catcher, whenever you drop it.
As the intro develops, we're snapped away from our progressive reverie and slammed into the future with John's robust beats, trademark crisp electro bassline and floating synth work. By the time Swedish artist Code 64's perfect vocal delivery enters the mix all watches in a five mile radius are automatically set to 'rush o' clock'. Executing an impeccable balance between dancefloor power and genuine song-writing, it's yet another reason why John B is respected as such a unique artist. Not just in drum & bass, but the wider world of electronic music.
Remix-wise you're in for a treat as Beta have invited the unstoppable Metrik to the fold for a very special remix! A firm fave at the Hospital camp, Metrik is unavoidable right now. Leading the charge of D&B's next generation with an ability to fuse raw production power with the subtleties of melody and vocal dynamics, he's the perfect remix candidate for 'The Journey'. Paying respect to John's original, Metrik's given the bass a major beef boost, tweaked the arrangement with his own space-bound arpeggios and bolstered the beats. Where John's original was a moment of dancefloor reflection, Metrik's version is a moment of dancefloor detonation.
Complete with an acoustic version and all manner of instrumentals and radio edits, there's an ideal solution for every platform, every club, every time of the night.
John B & Code 64
1. The Journey (Original Mix),
2. The Journey (Metrik Remix)
3. The Journey (Acoustic Mix)
4. The Journey (Reuben Keeney & Rafii Remix)
5. The Journey (Metrik Instrumental Remix)
6. The Journey (Metrik Radio Edit)
7. The Journey (CD Edit)
Date: 25 March 2013
Cat: BETA039
Buy now on Beatport
Buy now on iTunes
Buy now on the Beta Store
'Album Of The Week' (Mixmag), 'Album Of The Week' (The Independent), "The 'Drive' soundtrack with a rocket up its arse." (DJ Mag); just three of the reactions to John B's latest 'Light Speed' album from earlier in the year, a neon-soaked journey into one of the most epic drum & bass LP's of recent times.
Now the title track is about to be unleashed with a package of remixes that go beyond the norm, ready to hit all corners very hard indeed. For John's most ambitious single release yet, some of the most exciting young producers from around the world have been drawn in to offer their take on the uplifting stadium anthem 'Light Speed' featuring the vocal talents of NSG.
From the totally re-worked club house mix through to hyper-boiled drum & bass smashers and electroid dubstep, no holds have been barred and if hi-rolling drumstep is what you're after, John's even got that too. A massive dynamite release from one of electronic music's most flamboyant figureheads.
Original / Instrumental / Extended D&B Mix / Radio mix / L Plus Rmx / Illskillz Rmx / Hectix Rmx / Indivision & Cosmic Rmx / Terravita Rmx / Andy Malex Rmx / Beauty Brain & Mendez Rmx
Watch John B's tour video from Sun Gate 4 here, with a preview of Terravita's remix of 'Light Speed'!:

And finally, check out L Plus' remix of 'Light Speed' on the UKF Drum and Bass youtube channel:

Listen to all the remixes here on soundcloud
[soundcloud url="http://api.soundcloud.com/playlists/2103860″ height="200″ iframe="true" /]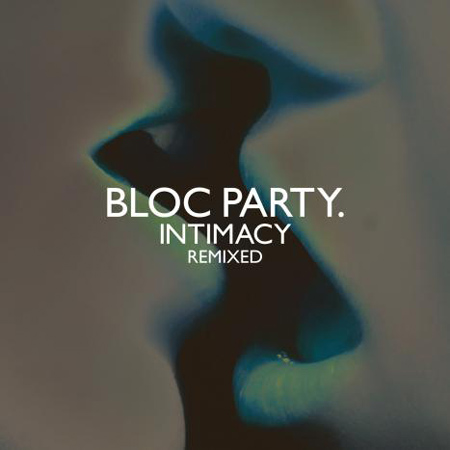 John B's magnificent remix of Bloc Party's track "Trojan Horse" is now available on their new album "Intimacy Remixed".
You can listen to a clip of it on the John B myspace page if you click here.
Buy the CD here.
Download on itunes here.