Hot off the press, we've got a brand new photo set from John B's gig this weekend for the Reclaim the Beats party @ Club Douala in Ravensburg, Germany.
Photos taken from www.ifidi.de and tillate.com.
You can see the whole Gallery on John B's Flickr page, myspace & Facebook. There's also a few behind the scenes photos up on John B's iphone photoblog gallery here.
The promoters from the John B gig at Douala in Ravensburg on Saturday night kindly gave us this clipping from the Schwäbische Zeitung, the main newspaper for the region.
If our German skills are correct it looks like they called John a 'Bird of Paradise' hahahah! The mention of Nine Inch Nails lured in a few mega-NIN fans too, along with all the usual electroDnB misfits! Excellent to see such a broad range of fans out at the weekend going mental in such a small town!
You can see John B's iphone photoblog pictures if you click here, and we'll shortly be posting photos from the pro-photographers on the night too.
The first John B gig on 2009, if the rest are anywhere near as good it's going to be a killer year!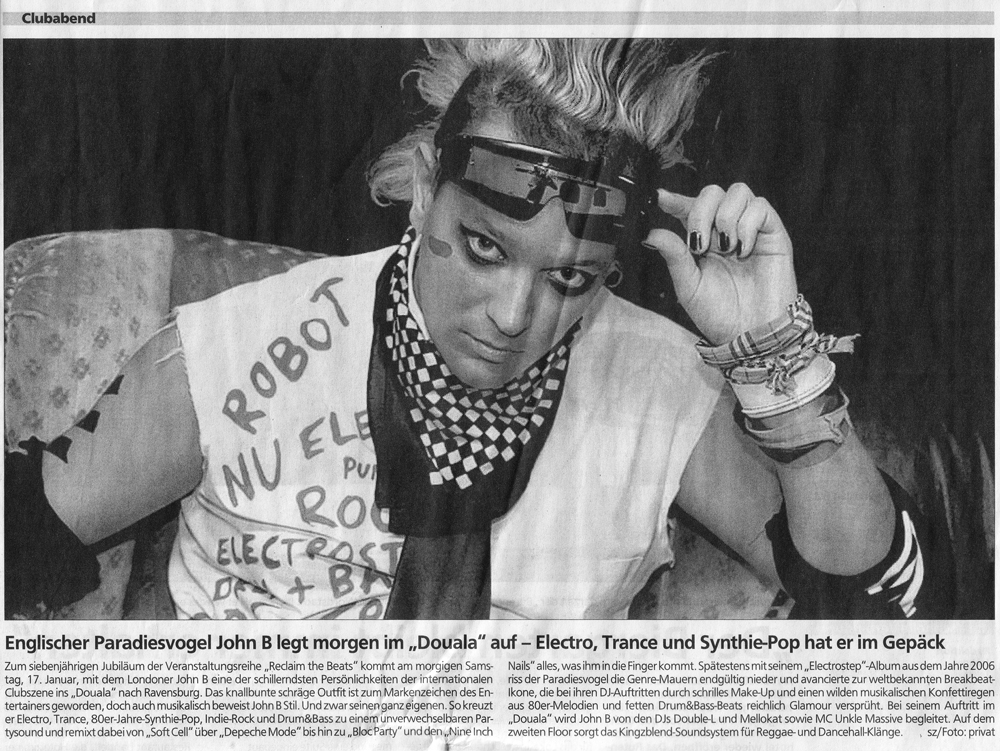 If you can read German here's a cool mini interview John did for a magazine in Freiburg before his gig over there in November 2008.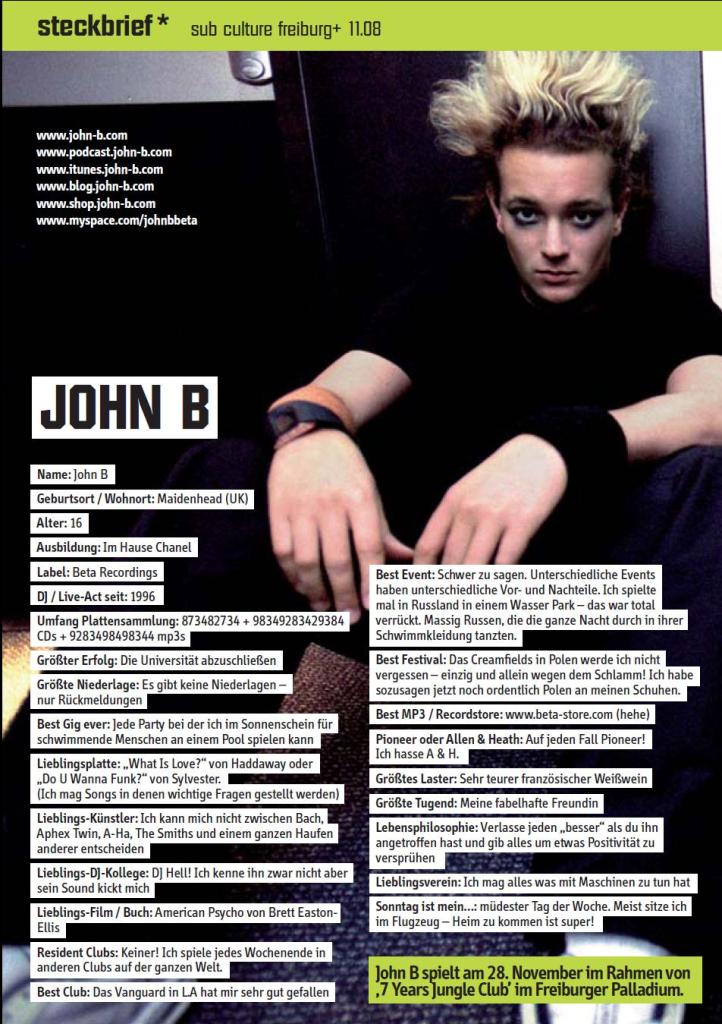 Lots of photos from a huge gig with John B at the Ting! Club in Bremen from December! There are 2 galleries up on John B's flickr page click here & here to view them.
John with his fabulous girlfriend Hayley Quinn.

Thanks to the photographers that sent in their pics for this (email us with your credits and we can link it in!).
John played another mighty set in Russia, the day before the Tver gig, back in December 2008. Rostov is a couple of hours flight south of Moscow and apparently the capital of gangsterism in Russia or something (that's what they told us anyway!). Great gig as usual – thanks to the organisers & special thanks to all the ravers that came and danced their nuts off!
Thanks to Charlie on Facebook for these pics. You can see them all on John B's flickr page by clicking here.
As you can see there was a dress-up theme of wigs & hats – we weren't just looking THAT wierd as a new usual thing… 😉
Some photos from the John B gig in Tver, which is about a 3 hour drive North-West from Moscow (you get to drive past Tschaikovsky's house on the way. And a million McDonalds' (!).
Thanks to the photographers from geometria.ru & the others on the night that let us repost the pics here.
You can view the whole photo set on John B's flickr page here.
Also big shout out to the organisers Rita & Alex and VLADIMIRRR and his mighty Italo Disco collection!
[Edit: OMG LOOK AT THE ZOMBIE IN THE FRONT ROWWW!!!]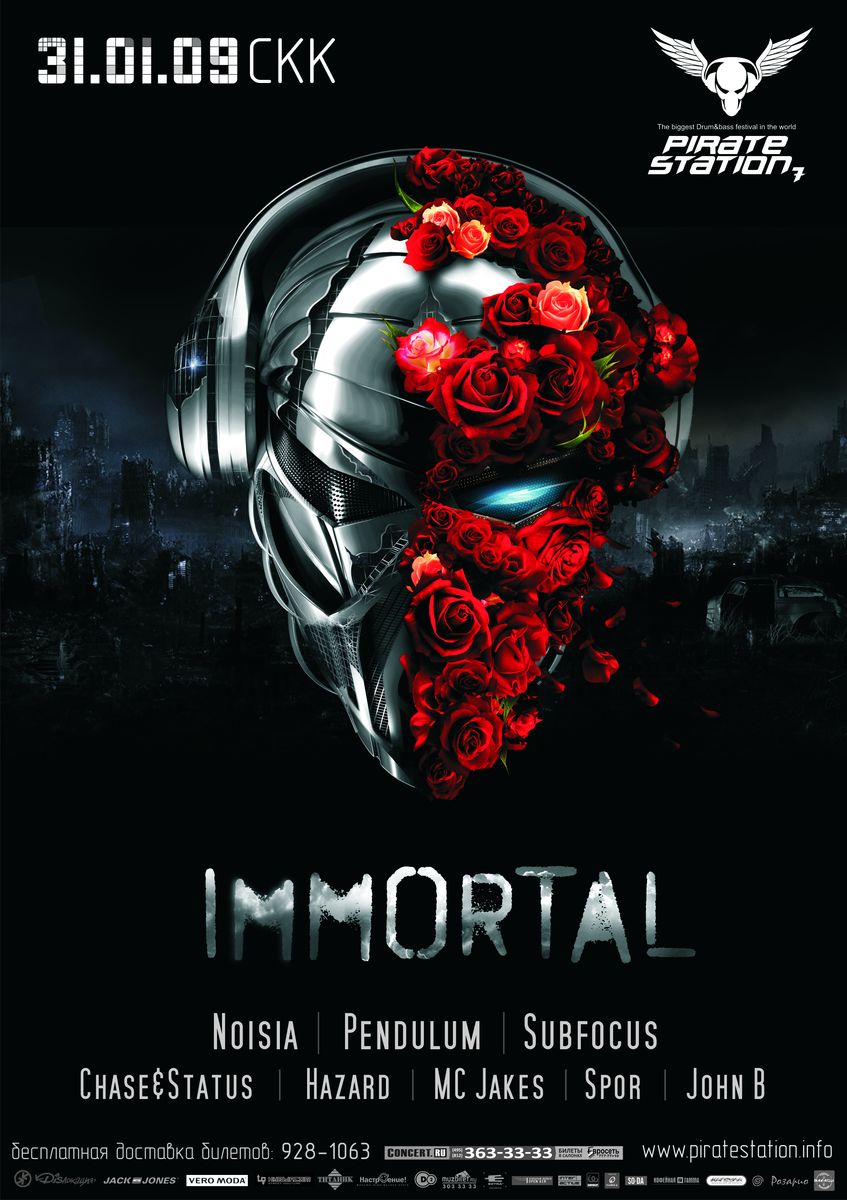 http://www.piratestation.info/
Pirate Station 2009
LINE-UP
MAIN:
Noisia (NL)
Pendulum (DJ set) (UK)
Subfocus (UK)
John B (UK)
Hazard (UK)
Spor (UK)
Chase & Status (UK)
MC Jakes (UK)
Gvozd
Toper
Blackman
DE LUXE:
Gvozd
Profit
Posh
Art
007
Blasta
INFOS
@ СКК Петербургский
Гагарина, д. 8 – SAINT-PETERSBOURG, RUSSIE
De 22:00 Ã  06:00
Prix : 800 rub.
Electric Emotion presents beyond 160 Drum&Bass at its finest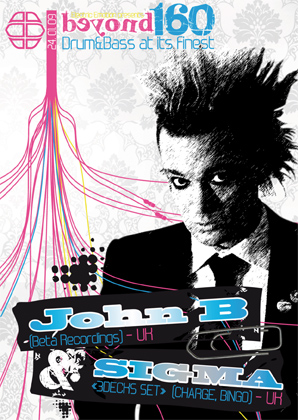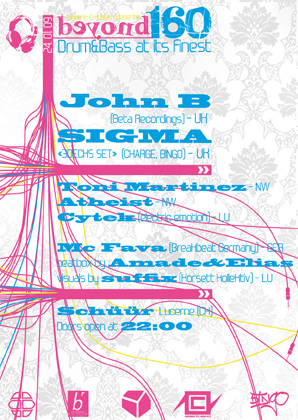 http://www.myspace.com/electricemotionevents
John B – UK (Beta Recordings)
Sigma – UK (Bingo / Full Cycle) – 3 deck set
MC Fava – GER (Breakbeat Movement)
More to be announced
Entrance fee CHF 20.-
Doors: 22:00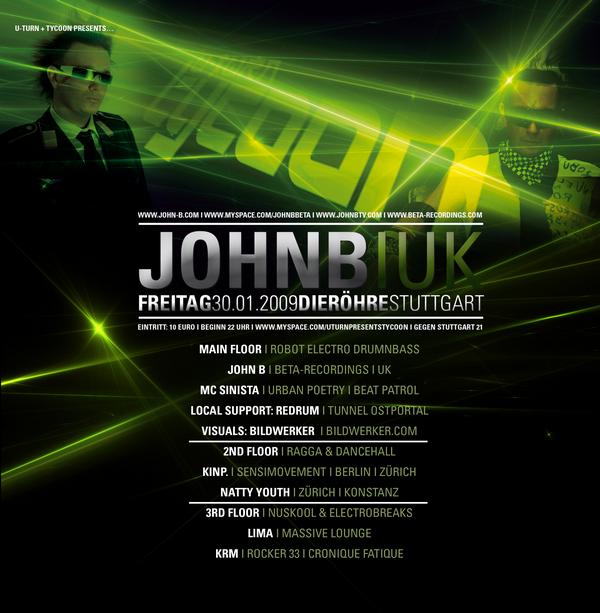 http://www.myspace.com/uturnpresentstycoon