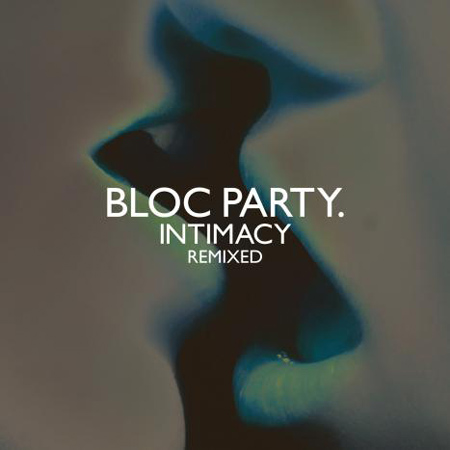 John B's magnificent remix of Bloc Party's track "Trojan Horse" is now available on their new album "Intimacy Remixed".
You can listen to a clip of it on the John B myspace page if you click here.
Buy the CD here.
Download on itunes here.

Taken from the official John B Blog:
So I finally got round to getting all the photos together from our time in Miami for the WMC back in March… Lots of parties, beach bizniz, and schmoooozing in short shorts… The whole gallery is up on my flickr page if you CLICK HERE – or on my myspace and facebook pages – but I'll try to whack the highlights up here…
With Casey and Hayley at one of the Beatport pool parties:

With Bailey at the same show:

With Hayley and Annie Mac @ The P Diddy/Felix Da Housecat Party @ Cameo: (Chromeo were right next to us too, but not in the pic!)


People dangling off the roof @ Cameo:

Felix & P Diddy onstage @ Cameo:

With Wildchild at the Electrosluts party (self-censored, was v drunk with lipstick all over my face!)

World of D&B

Our shoes papped by a strange Dutch Website…

At the DJ Mag opening party at the Shelbourne Pool:

The Beach:

With Adam F @ the DSP Party at White Room:

At the Ciroc Vodka P Diddy/Felix Da Housecat/Junior Sanchez Pool Party @ Victor Hotel VIP STYLEEE:

At the IDMAs (WE WAZ ROBBED!):

Josh Gabriel's Villa for super trance invite-only lovely pre-party chatting to Gareth Emery et al:

The Obligatory Jerry's Diner Experience:

The Obligatory GrillFish Experience, plus my crap US Nokia:

The Obligatory Pervy Old man on the beach in a man-thong Experience:

The Obligatory 'Stay on the beach even though there's a tropical Monsoon' Experience:

Honestly, she only takes 5 minutes to get ready to go out – I NEVER have to wait… 😉

Casey & Imgmar doing kareoke at the Studio/Shelbourne (they give you keytars!):

With Sleazemore @ the Hotel Victor Party:

My mate Casey Killjoy with a man with a big fringe and upside-down cross necklace. I think he's a bit goth:

Squidged in a little plane from Pensacola to Miami on tour before the WMC:

The average 'on tour in America' airport tour breakfast. Repeat x7 days = Fail:

Scaring Hayley with my firce posing:

Taken from the offical John B Blog:
The guys at nitebeat.de and subculture.de sent over some galleries of photos from my gig over in Freiburg, Germany a couple of weeks back, at 18 months club, with MC Fava – man with the deepest voice in Germany! Had a really fun gig, nice and busy, and well up for it crowd.
Had the world's greatest Club Sandwich in the hotel first actually – worthy of a picture:
And then Rrrrrrrrrinsed it out! (Note my shirt totally soaked and stuck to my back later on. Was HOT in there! Got a late checkout the next day and had some proper rest, seriously good to be able to catch up some sleep like that sometimes! The hotel people were lovely and made me a FABULOUS espresso the next day, flight was on time, and came home to my fabulous girlfriend and PIZZA. Yay!
As usual you can see the whole gallery of photos (there's about 300!) up on my flickr, facebook & myspace pages – and on their original places at nitebeat.de and subculture.de (thanks to the photographers for sending the photos over!).
Post taken from the official John B Blog:
Many thanks to Lukas Verdijk for sending over the photos from my gig over in Holland a couple of weeks ago, and big up to DJ Tyson for hooking up the event and getting the audio recording and these pics over so quickly – check out my podcast for the recording of my set!
The club was a bit smaller than I'm used to playing lately, but the vibe was excellent, really REALLY good sound & lighting, and literally everyone in there was going nuts – ended up with loads of randoms up on the stage jiggling about 😉 Flew over from London to Dusseldorf then a quick drive over to Arnhem with Shimon, who was also playing – good to catch up with mr AudioPorn and check out what he's playing too. So yeah, great gig – looking forward to going back sometime!
I've posted the whole photo galleries up on flickr, the John B Myspace page & the John B Facebook Fan page.
Live set recorded at John B's gig in Arnhem, Netherlands @ Luxor Live on 25.04.09. Thanks to Formsevents & DJ Tyson for hooking it up, and the fabulous soundman for recording everything so nicely 😉
TRACKLIST:
1. Body & Soul ft. Fourward // Authority
2. John B // Light Speed
3. John B // Robot Lover
4. John B // Dancing in the Dark
5. John B // Disco Hoho Mashup
6. DJ Rashad // Get Down (John B SpeedUpMashUp)
7. Klement // Check the This is
8. Unknown // Hard Fi Bootleg Remix
9. Deadmau5 // I Remember (J Majik & Wikaman Remix)
10. Messages // Brookes Brothers Remix
11. Drop the fader (John B Remix)
12. Pig & Dan // Terminate
13. John B // Vertigo
14. Pryda // Animal
15. Justin Timberlake // Sexy back (Alavi ReRox Remix)
16. Alavi – Smells Like ReRox
17. Chase & Status ft. Plan B // Pieces
18. You Spin Me Round Bootleg Remix
19. John B // Stalking You On Myspace (12″ Mix)
20. Dirty Sanchez // Tranny Sex (John B Remix)
21. John B – Take Me Home
22. Kubrak // Fast Forward
23. Bloc Party // Trojan Horse (John B Epic Remix)
24. John B // The Journey
More photos of the gig up on flickr, John B on Myspace & John B Facebook Fan page.
Search for the the John B Podcast on itunes, or download the mp3 directly here:http://www.johnbpodcast.com/content/JohnB_Live_LuxorLive_Arnhem_25_04_09.mp3