What a lovely review! Thanks Mixmag!!!
For more info about John B's latest album, an anthology of his Greatest Hits & 'Lost Tapes' click here.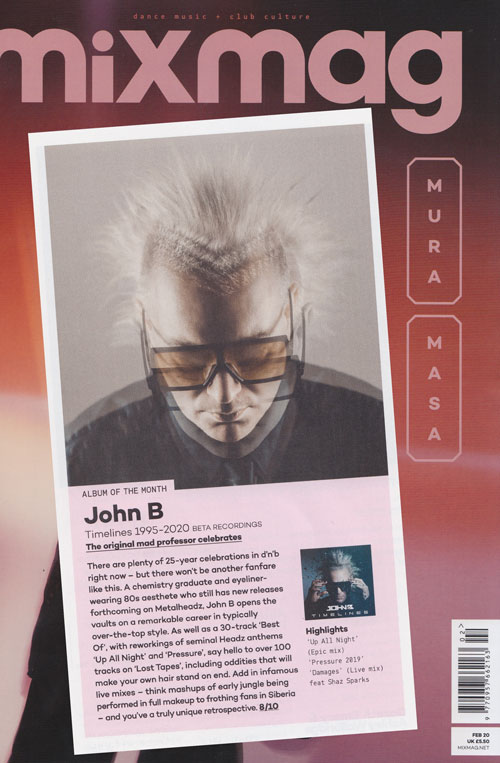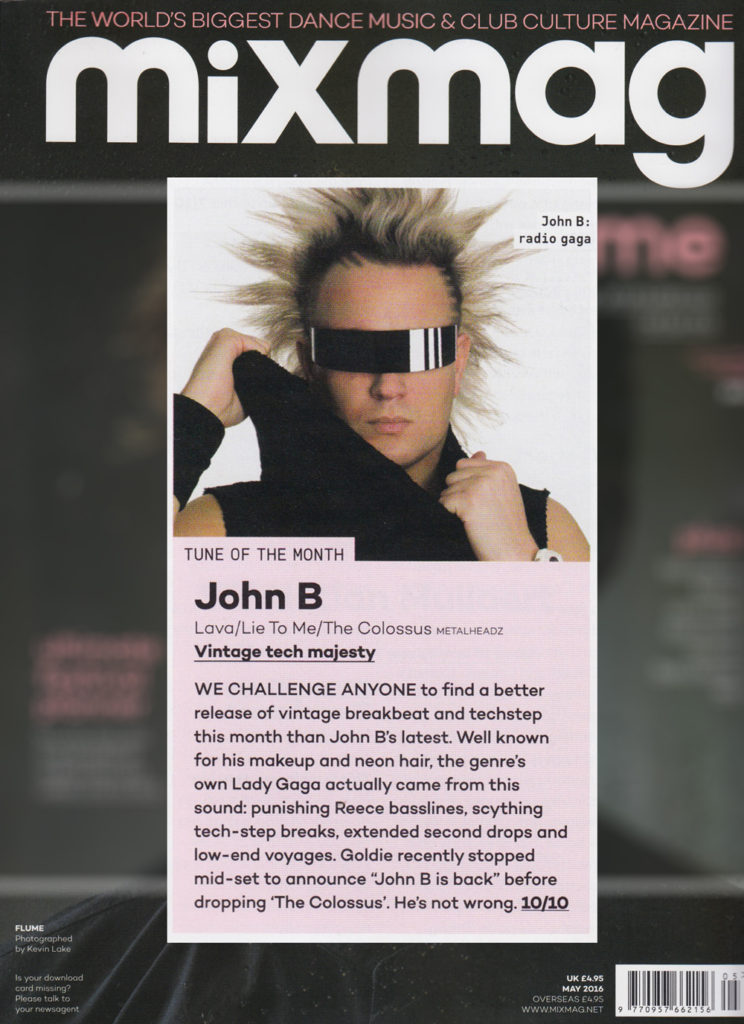 Taken from DJ Mag, November 2008 edition.
John B
"When the Time Comes/Dancing in the Dark"
The electro don returns. John its us with retro-style echoe arpeggios darting and twisting over a super cool crash and crumble robo-beat.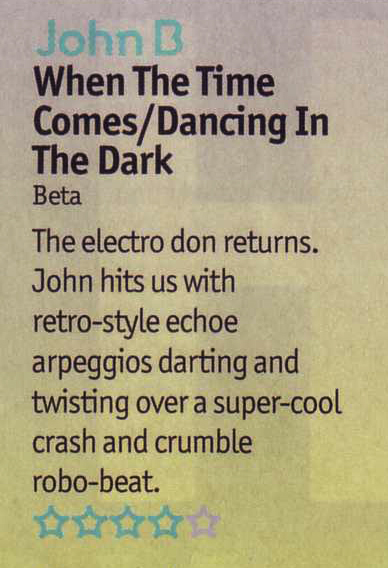 John B
Red Sky/Mr Freud (Beta)
"Hands in the air Magic"
A few years back Mixmag's cover CD 'Trance & Bass' became one of our most popular ever, its sucess down to John B's beleif that jungle, trance and electro can work together. His new 12″ is pure trancey D&B gold, with tight production, breakdowns dripping with euphoric sparkliness & drops as heavy as anything from Ram Records. A unique sound from a real Maverick. 4/5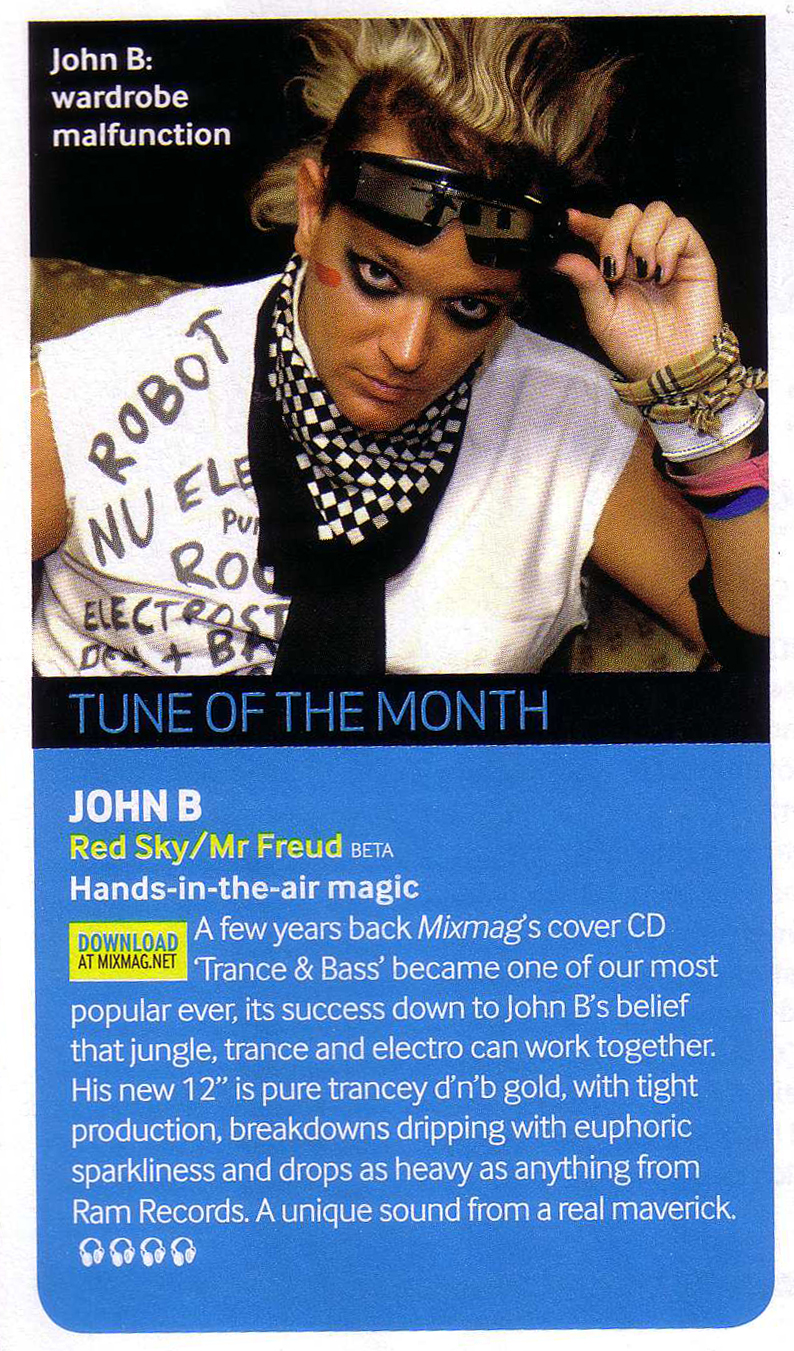 CLICK HERE TO BUY VINYL
CLICK HERE TO BUY MP3s
Mr. Freud & Red Sky are also available on
, Beatport.com, Trackitdown.net & your friendly local record store…
Review of John B's 'Brainstorm' Album from Virginmagazine.com.