15 brand new monster Drum & Bass tracks in an hour long DJ mix by John B – new stuff from High Contrast, Calibre, Rockwell, Chase & Status, a classic from Optical & this week's 'big tune' from Major Look!
Subscribe in iTunes: CLICK HERE to subscribe in iTunes.
Remember to 'like' John B on facebook CLICK HERE FOR JOHN B ON FACEBOOK.
JANUARY SALE AT THE JOHN B & BETA RECORDINGS WEBSTORE!!! [Yes its running through February too!]
http://jhnb.me/JAN14SALE
http://jhnb.me/JAN14SALE
http://jhnb.me/JAN14SALE
http://jhnb.me/JAN14SALE
Loads of great deals on the John B / Beta Recordings Webstore – have cut prices on loads of vinyl – starting at 99p! Enter code 'JANSALE' at checkout to get a further 10% off.
LINK FOR DIRECT DOWNLOAD OF MP3: http://podcast.johnbpodcast.com/content/JohnBPodcast124.mp3
[All photos linked to this podcast by Esquire Photography]
TRACKLIST
1. I got U ft. Jax Jones (High Contrast Remix) – Duke Dumont
2. Avalon (VIP) – Maduk
3. On Earth – Seismix
4. Aerosol (Dub Motion Remix) – Emalkay
5. Tellurian – Fre4knc [How the fuck do you pronounce that?!]
6. Slip Thru – Optical *** HISTORY LESSON
7. Desire ft. Collette Warren – Skeptical
8. Hey Now (Rockwell Remix) – London Grammar
9. Photone Recruits (Phace Remix) – Rawtekk
10. Kid$ of 2moro – Major Look *** BIG TUNE
11. Mermaids – Need for Mirrors & Hlz
12. BLK & BLU ft. Ed Thomas (Calibre Remix) – Chase & Status
13. Live on Your Smile – Ivy Lab
14. The Moment ft. Tasha Baxter – Joe Ford
15. Amer's Love Was Like A Marble (Billain Remix) – Rawtekk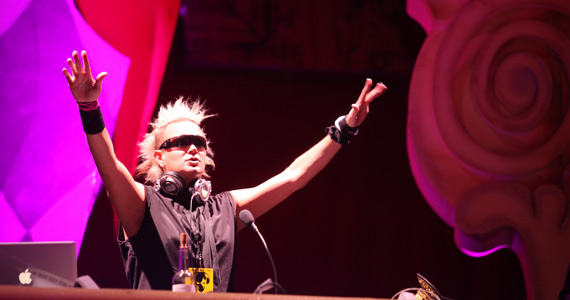 Its Novemeber, so how about some Techno?! As you may know, from time to time John B plays techno sets (when the promoters have requested it!) and usually drops in a few Techno & Electro tracks in his sets anyway, and well, apparently he just felt like doing a Techno set for the podcast – so here it is! Enjoy!
If possible please subscribe to the podcast in iTunes here – that way your iTunes will automatically download each new episode as soon as they are published.
If you hate iTunes or just don't have access to the store in your country etc – you can download the podcast directly if you click here.
Episode 90 Tracklisting:
1. // 4 My Peepz // Dubfire Rework // Paperclip People
2. // Electronic Germany // DJ Glen Remix // DJ Hell, Anthony Rother
3. // The Only One // The Hacker
4. // Body Of Eyes // Gesaffelstein Remix // Sei A
5. // ZZafrika // Gesaffelstein Remix // ZZT
6. // Deeper In The Night // Terence Fixmer
7. // Malicia feat. Sketch // Sketch, Joyce Muniz
8. // For You // Philip Bader
9. // Sky // The Hacker remix // The Human League
10. // Robot Lover // Cute Heels Remix v1 // John B
11. // La Question // Gesaffelstein
12. // Boss Rush // Shadow Dancer
13. // The Night // Terence Fixmer
14. // It's The Everything // Shadow Dancer
15. // Titelheld // Petar Dundov Remix // Extrawelt
(Photos by Kirill Kireev)
TRACKLISTING
1. Alex Metrik // Head Straight
2. Felix Da Housecat // We All Wanna Be Prince (Danny Howells Remix)
3. Moby // Mistake (Lifelike Remix)
4. FM Radio Gods // Circuit Child (Presslaboys Remix)
5. GeRM // No Means No
6. Billy Newton Davis // All U Ever Want (Deadmau5 Remix)
7. Duck Sauce // aNYway
8. Lost Valentinos // Midnights (Emperor Machine Remix)
9. Wolfgang Gartner // Wolfgang's 5th Symphony
10. Francesco Farfa // White Sabbath (Dub Orchestra Mix)
11. Felix Da Housecat // Elvi$
12. Brett Johnson // Two Cents
13. DJ Mujava // Township Funk (Crazy P remix)
14. Back To Stay
15. Sare Havlicek // Astronave
In preparation for John B's Main Stage Headlining ElectroTechno set at the Summer Of Love Festival in Czech Republic this weekend & upcoming London Fashion Week Parties, we thought it was time for another 4/4 non-Drum & Bass Showcase Studio mix… Enjoy!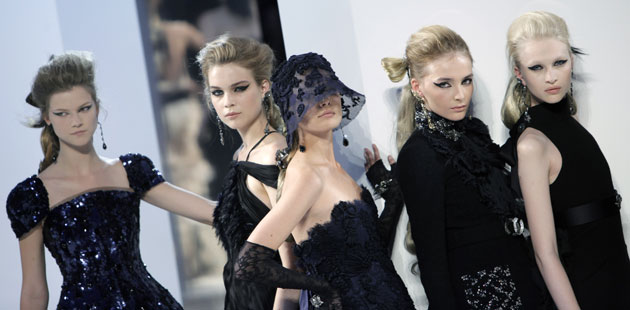 You can download the mp3 here:
http://www.johnbpodcast.com/content/JohnB_August2009CatwalkMix.mp3
Also – if you want to help support the cause and vote for John B in the DJ Mag Top 100 Vote CLICK HERE or click on the image below 🙂