CLICK HERE to buy mp3 or WAV download at www.beta-store.com
Also available on iTunes:Â www.smarturl.it/BETA048
Watch the official video for 'Starburst' here:
History begins here: 18 years after its release, John B's ground-breaking debut album 'Visions' receives a long-overdue remastering and full deluxe reboot.
Rewind: 'Visions' landed in 1998 on New Identity Recordings, part of one of the most influential label portfolios in drum & bass history captained by DJ SS. Responsible for signing and developing some of the most long-standing, influential artists in the genre, SS's legacy and footprint is still crucially relevant as Formation Records also celebrate 25 years of big bass business this year.
Aged with authority and authenticity: 'Visions' reminds us just how forward-thinking the Beta Records founder has always been. Strictly doing his own thing since he came into the game at 18; John penned 'Visions' as two distinct chapters, both parts grasping two of late 90s drum & bass's most exciting sounds and pulling them into groundbreaking new directions.
Part one, 'Organic' saw John swerve the standard sample-smashing of the era to create warm, full bodied natural grooves from real musicians. In a stark twist of contrast, part two 'Synthetic' foretold both the techstep phenomenon and his own angular, precision electro edge that were to soundtrack our entrance into the new century. One side au natural, one side machine manufactured: both techniques and approaches still dominant in drum & bass today… 'Visions' by name, visionary by nature.
It also comes complete with total remake of his hugely successful Vangelis-inspired 'Starburst'. Previously constructed on analogue synths, 'Starburst 2016' was re-created from the ground up with modern synths and contemporary production. While the scene continues to forage for antiquities, John shows us the other side of the sonic coin once again.
'Starburst' isn't the only track to enjoy an update: every track you hear on the album has been remastered. The production, however, remains timeless: No one knew how well 'Visions' would sound 18 years later. No one knew how well it would document drum & bass's infant years. Still sounding slick and bursting with creative ideas, the album tells the story of both an artist and a genre growing up, fizzing with directions and ambitions.
'Organic': A maze of mischievous jazz and funk experimentalism. A sharp sense of youthful melody and off-beat surprises await as we spring through the horn-heavy haze of tracks such as 'Sax Therapy', 'Jazz Session', the purring keys and slap bass of 'Slamfunk (Moog Remix)' and sunset soul of 'Reflections'. The spacious, Orient-focused penultimate track 'The Second Judgement' teases for the darkness of what's set to follow…
'Synthetic': While the first part showcased John's funkier, soulful musicality, 'Synthetic' really established his pedigree as a premiership producer. Forecasting today's highly technical, synthetic production style you can hear John pushing his machines to their limits, finding new sounds and techniques. The wriggling alien bass of 'VCF', the razor-sharp Detroitian electro iciness of 'Electro Shock', the iron-fist two-step and sci-fi breakdown of 'Travelogue'. Not to mention the clear proto techstep dynamics of 'Sight Beyond' and 'Secrets'. Several years ahead of their time, they play a role in one of the most gamechanging chapters in drum & bass.
No surprises, then, that 'Visions' found home in the selections of the most influential DJs at the time – Grooverider, SS, Adam F, Goldie, Photek. It's here where John dug deep foundations for his fusionist, futurist signature: an amorphous sense of development and narrative, tightly balanced shades and contrasts, well-chiselled breaks and sharp synthesis.
Every genre has its small selection of pivotal albums that show clear signs of progression, influence and documentation and brand new benchmarks: 'Visions' is an album that lives up to its name in ways John never could have imagined at the time. The future is now…
Buy on iTunes: http://www.smarturl.it/BETA047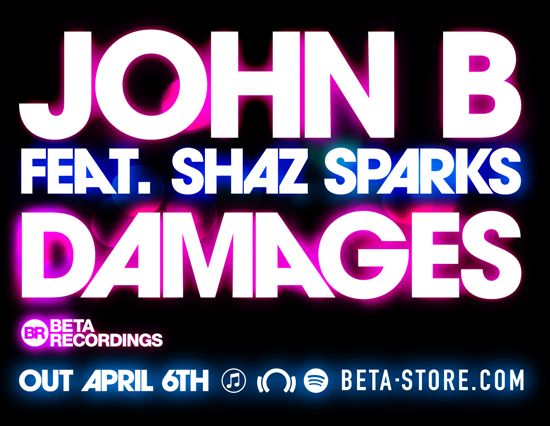 Buy on iTunes: http://www.smarturl.it/BETA047
Buy on the new Beta Recordings Webstore: Click here
Buy on Beatport: Click here
"One of D&B's few genuine global super-producers… John B really is in a league of his own… Remember John B's unique contribution to the genre". -Mixmag
John B is one of electronic music's most distinctive, creative and consistent contributors. Splicing genre DNA like a modern mad scientist. His latest offering 'Damages' featuring the ethereal vocals of Shaz Sparks, is true testament to this.
'ANTHEMIC' is the only way to describe this slice of BIG ROOM D&B.
John's razor sharp production is musically monstrous as always, while Shaz's voice lends an other-worldly essence to the proceedings. Next up is Johns's Deep House, mix which slows everything down but keeps the vibe large. Then lastly the package comes with a 'Live Mix' for your listening pleasure.
Buy on iTunes: http://jhnb.me/DNBCrnvlIT
Beatport: http://jhnb.me/DNBCarnivalBTPT
Beta Recordings Store: http://jhnb.me/DNBCarnival
Senor Juan B presents: Drum & Bass Carnival:
22 Brazillian, Latin & Salsa inspired Drum & Bass tracks from John B & the Beta/Chihauhua Recordings back catalogue, remastered for 2014 along with 2 brand new John B tracks and previously unreleased remixes AND continuous DJ mix.
Buy original Chihuahua Recordings limited edition Vinyl here: http://www.beta-store.co.uk/index.php?cPath=9_41
http://www.facebook.com/johnbbeta
http://www.twitter.com/johnbbeta
http://www.johnbpodcast.com
http://www.beta-store.com
This summer the world is dancing to a rampant red blooded rhythm… From Rio to Rome, our soundtrack is fuelled by hip-snaking sambas, the rump-shaking rhumbas and body-blasting bossas. Rhythms that instantly grab you and hurl you into a carnivalian frenzy, there's no better celebration of this sound than Beta Recordings' 'Carnival Drum & Bass'.
Latin music and bright, sprightly drum & bass fit each other like two partners in a steamy salsa dance. Just as it has in football, Brazil has become one of the D&B game's largest creative exporters outside of the UK. Like all fiery relationships, this hot Latin influence has gone both ways with some of the genre's leading UK exponents exploring the Latin quarters' roots with the same mi gusta gusto.
Senor Juan B is one of the first pioneering UK exponents to nail these explorations. The playful patrĂŁo at Chihuahua Recordings, Juan is the alter-ago of Beta bossman John B. A chance for the agenda-setting artist don his Copacabana budgie smugglers and flex his funkiest of muscles, Juan has been dealing strictly in carnal carnival sonics for over 15 years…
Shimmering guitars, punctuated pianos, dramatic horns, enormous rhythms that capture you physically and mentally, his mischievous remit of red hot emotion and sun-kissed soul has now been fully remastered and updated, featuring cuts from fellow artists Grag Packer, Blu Mar Ten and Nu:Tone PLUS two brand new tracks exclusive to this album.
'Take Me To La Cinta' was written by John during a darker period in his usually colourful life. Recovering from an operation, he missed his annual pilgrimage to his spiritual home, Sardinia's legendary Sun & Bass festival. Flipping the negative for something truly positive, his convalescing session has led to a timeless roller that slaps with double-bass badness and shakes with piano-primed sentiment.
The other brand new track, 'A Man Is Just A Man', sees John teaming up with one of dance music's most distinctive vocalists… Darrison. His golden harmonies coating the lolloping piano samba like a snug bikini, what begins as a touching, soulful serenade quickly switches to a classic D&B jam with one of the cheekiest basslines you'll find all year. A reminder of the genre's original melting-pot mentality; you will not find a better example of how solid, trusting and ultimately complementary Latin music and drum & bass are.
Where the slinkiest of writhes and the most infectious of percussive dynamics meet with true fire, each of these 22 sizzling swing-joints is capable of raising a sultry smile and razing a hot dancefloor at 20 sultry paces. 2014's world-unifying Carnival has only just begun… And this is your soundtrack!
FULL ALBUM TRACKLIST:
1. Take Me To La Cinta – John B
2. A Man is Just a Man – John B ft. Darrison
3. The Chihuahua Theme – John B ft. Miss Lopez
4. e.Spresso – Nu:Tone
5. Hawaain Groove – Greg Packer
6. Chupa Meus Samples – Nu:Tone
7. Ay Caramba! – John B
8. Be Bop – Greg Packer
9. Esta Chihuahua? – John B
10. Live Dangerously – John B
11. We Like The Music (Latino Mix) – John B
12. Una Cerveza – John B ft. Merly B
13. Headturner – Blu Mar Ten
14. Boss Nova – Greg Packer
15. Tequila Slammer – John B
16. Fiesta Latina – Greg Packer
17. Salsa! Remix (Radio Edit) – John B
18. Latino El Punano – Greg Packer
19. Viva – John B
20. Salsa! (Remix) – John B
21. Salsa! (Remix v2) – John B
22. Viva (Remix) – John B
23. Drum & Bass Carnival (Continuous Mix) – Mixed by SeĂąor Juan B
Out Now on iTunes: http://smarturl.it/BETACD07LTD
Beatport: http://www.beatport.com/release/light-speed-deluxe-edition/1307353
Beta Recordings Store: http://www.beta-store.co.uk/product_info.php?cPath=23_38_47&products_id=511
Like John B on facebook: http://www.facebook.com/johnbbeta
Follow: http://www.twitter.com/johnbbeta
Weekly John B DnB Podcast: http://www.johnbpodcast.com
30 minute preview 'Mini-Mix' of some of the remixes you will find on the new 'Deluxe Edition' of John B's latest album 'Light Speed' – out on 9 June 2014 on iTunes, Beatport, Amazon & all digital stores.
The new 'Deluxe' Edition of John B's 2012 'Light Speed' album, now features an additional 25 remixes and 2 full length DJ mixes, one of the original tracks (different from the original CD version mix) and the second a cross-genre continuous DJ mix featuring a selection of the best remixes from the project spanning EDM, Dubstep, Techno, Electro, Trance & of course Drum & Bass.
Remixes include Metrik, Camo & Krooked, Logistics, Nu:Tone, Craig Connelly, Ost & Meyer, Terravita & more!
FULL TRACKLIST:
The Originals:
1 The Horde
2 Robot Lover
3 When The Time Comes
4 Light Speed (Extended Mix)
5 Vertigo
6 Shining In The Dark (Extended Mix)
7 Connected
8 The Journey
9 Red Sky (Acoustic Intro Version)
10 Dancing In The Dark
11 Heroes
12 Numbers (Camo & Krooked Remix)
13 Love Again
The Remixes:
1 The Journey – Acoustic Mix
2 Robot Lover – Michael Cassette Remix
3 Heroes – Ost & Meyer Remix
4 Connected – Craig Connelly Remix (Edit)
5 Dancing In The Dark – Brooklyn Hype Remix
6 Light Speed – Radio Mix
7 Robot Lover – Cute Heels Remix
8 Heroes – Rido Remix
9 Love Again – Enei Remix 2014 Remaster
10 Robot Lover – Bobby Tank Refix
11 Light Speed – Terravita Remix
12 The Journey – Metrik Remix
13 Send My Love to Mother Russia
14 Shining In The Dark – Nu:Tone Remix
15 Connected – The McMash Clan Remix
16 Love Again – Till Sunrise Mix
17 Robot Lover – Logistics Remix
18 Love Again – LX One Remix
19 Light Speed – Original Mix
20 Heroes – Subsonik Remix
21 Light Speed – L Plus Remix
22 The Journey – Reuben Keeney & Rafii Remix
23 Red Sky – Subsonik Opener Remix
24 Numbers – Original Mix
25 Red Sky – Trance Mix
26 Light Speed: Original Tracks (Continuous Mix)
27 Light Speed: The Remixes (Continuous Mix)
CLICK HERE to buy on iTunes
CLICK HERE to buy on Beatport

CLICK HERE to buy on iTunes
CLICK HERE to buy on Beatport
John B Ft Code 64
The Journey
Beta Recordings
Worldwide release 25 March 2013
Following the rich vein of melodic, star-gazing sonic form set by his previous single – the blistering n' beautiful 'Love Again' – 'The Journey' is yet another highlight from his Mixmag acclaimed album highlight 'Light Speed'. Opening with the trembling, angels-from-heaven style intro, it's an instant flashback to the heady days of Sasha & Digweed at their prime; delicate, enrapturing, dreamy, euphoric. A perfect set opener, a perfect set finale, a perfect moment for deep, shivering reflection mid-set… It's an instant ear-catcher, whenever you drop it.
As the intro develops, we're snapped away from our progressive reverie and slammed into the future with John's robust beats, trademark crisp electro bassline and floating synth work. By the time Swedish artist Code 64's perfect vocal delivery enters the mix all watches in a five mile radius are automatically set to 'rush o' clock'. Executing an impeccable balance between dancefloor power and genuine song-writing, it's yet another reason why John B is respected as such a unique artist. Not just in drum & bass, but the wider world of electronic music.
Remix-wise you're in for a treat as Beta have invited the unstoppable Metrik to the fold for a very special remix! A firm fave at the Hospital camp, Metrik is unavoidable right now. Leading the charge of D&B's next generation with an ability to fuse raw production power with the subtleties of melody and vocal dynamics, he's the perfect remix candidate for 'The Journey'. Paying respect to John's original, Metrik's given the bass a major beef boost, tweaked the arrangement with his own space-bound arpeggios and bolstered the beats. Where John's original was a moment of dancefloor reflection, Metrik's version is a moment of dancefloor detonation.
Complete with an acoustic version and all manner of instrumentals and radio edits, there's an ideal solution for every platform, every club, every time of the night.
John B & Code 64
1. The Journey (Original Mix),
2. The Journey (Metrik Remix)
3. The Journey (Acoustic Mix)
4. The Journey (Reuben Keeney & Rafii Remix)
5. The Journey (Metrik Instrumental Remix)
6. The Journey (Metrik Radio Edit)
7. The Journey (CD Edit)
Date: 25 March 2013
Cat: BETA039
Buy now on iTunes
Buy now on Beatport
Coming soon to www.beta-store.com
Bringing 2012 to a fitting finale, John B's dancefloor dominance continues unabated with the emotion-drenched piece de resistance from his critically acclaimed album 'Light Speed'.
Sparkling with his trademark pristine production and melodic mindset, this perky-but-poignant roller alone explains his LP scored Album of the Month and Album of the Week from Mixmag and The Independent respectively. A producer who's never cared for fickle flavours, John's baked his own slice of electronic music pie and you can taste the confidence and creativity in everything he does. This includes the A&R on his own label, Beta… As proved by the remixes he's commissioned for this blistering release.
But first, the original… A filmic fusion of sonic sentiments; 'Love Again' boasts the ideal balance of elements. The delicate pianos counter softly with John's cannon-like arrangement of Jillian's alluring vocals as the powerful drum & bass engine revs and purrs underneath. It's a picture perfect piece that appeals to the mind, body and dancefloor, and it comes in both original and edited forms.
Remix-wise John's secured three refreshing takes, each of which drive the melodic masterpiece into a whole new playing field. Man of the moment Enei adds the raw, mechanical oomph he's renowned, tipping a respectful nod to John's formative repertoire with growling bass and spliced, chop-tickling drumwork. Meanwhile Swedish D&B powerhouse Seba applies his own technique and textures to create a spacious, spell-binding reversion that whooshes and whirrs with late night grace and floating bass.
And for those who enjoy a more pensive, dramatic approach, Tempa terror LX One adds a whole new halfstep stance. Dark, deep and deadly, it's a slow and steady headnod to the FWD flavour of dubstep; subdued but solid, it's a refreshing reminder of the subtle textures dubstep can carry when in the right hands.
Finally John completes the set with his own Till Sunrise remix. Keeping the pianos and vocals firmly in check, he adds a steppier rhythm and an immersive bassline that oozes an infectious, progressive electro charm. If anything's going to keep you dancing till sun-up, it's this.
From albums to accolades via action-packed singles, it's been an incredible year for John B. 'Love Again' summarises his successes perfectly.
Buy now on iTunes
Buy now on Beatport
Coming soon to the Beta Store.
Buy the Craig Connelly Remix on Garuda Recordings on Beatport CLICK HERE and iTunes CLICK HERE
Having secured Album of the Month from Mixmag and Album of the Week from The Independent for his recent long player 'Light Speed' John B's musical prowess continues to grow far beyond his drum & bass roots. With an outlook that's embracing of fresh influences while always bearing the hallmarks of a very unique sound, John B is still one of the most exciting artists to arise from the D&B revolution of the '90s and continues to push the boundaries with every release.
On this, his latest single, John B delivers a stunning take on the 'Trance & Bass' sound that he made so popular. Teaming up with Kirsty Hawkshaw who lends her bright and breezy vocals to John's sublime backing track, this is simply great electronic music that fans of great melodies and beautiful songs will love. Clocking in at 174bpm, most D&B is beyond the comprehension of many listeners, but 'Connected' stands up as both a driving piece of fast breakbeat trance music and a warming reminder that musical genres are for trainspotters, not for music fans.
Next up McMash Clan take a break from releasing on Flux Pavilion & Doctor P's Circus Records to rework 'Connected' with some all-important dance floor filth. If you're someone who prefers their bass music served with a wall of sub-bass weight and some face-pounding, unrelenting beats then this whacking great chunk of drumstep-to-D&B will surely satiate your every desire. Matching the beauty of John B's original with the beast of McMash Clan's sonic assaults, this is the perfect way to assure shear dance floor devastation whenever you drop it.
With this release John B once again shows us exactly why he's regarded as a legend in the dance music world. His glittering career filled with triumphs and overflowing with fresh ideas just got even more impressive.
Buy now on Beatport
Buy now on iTunes
Buy now on the Beta Store
'Album Of The Week' (Mixmag), 'Album Of The Week' (The Independent), "The 'Drive' soundtrack with a rocket up its arse." (DJ Mag); just three of the reactions to John B's latest 'Light Speed' album from earlier in the year, a neon-soaked journey into one of the most epic drum & bass LP's of recent times.
Now the title track is about to be unleashed with a package of remixes that go beyond the norm, ready to hit all corners very hard indeed. For John's most ambitious single release yet, some of the most exciting young producers from around the world have been drawn in to offer their take on the uplifting stadium anthem 'Light Speed' featuring the vocal talents of NSG.
From the totally re-worked club house mix through to hyper-boiled drum & bass smashers and electroid dubstep, no holds have been barred and if hi-rolling drumstep is what you're after, John's even got that too. A massive dynamite release from one of electronic music's most flamboyant figureheads.
Original / Instrumental / Extended D&B Mix / Radio mix / L Plus Rmx / Illskillz Rmx / Hectix Rmx / Indivision & Cosmic Rmx / Terravita Rmx / Andy Malex Rmx / Beauty Brain & Mendez Rmx
Watch John B's tour video from Sun Gate 4 here, with a preview of Terravita's remix of 'Light Speed'!:

And finally, check out L Plus' remix of 'Light Speed' on the UKF Drum and Bass youtube channel:

Listen to all the remixes here on soundcloud
CLICK HERE To check out the microsite for the whole album, with audio clips and what the press said.
"John B personifies the more leftfield, zany side of d&b. Sporting crazy hairdos and '80s electronica-inspired eye-makeup (water/sweatproof we hope!), his gigs have become a favourite on the trans-European and worldwide DJing circuit, not least this year, where his bookings list has skyrocketed as a result of wildfire word-of-mouth recommendations on the hedonistic circuit, as well as straight d&b nights." – DJ MAG
"Light Speed is overblown and almost operatic(…)a reminder of grime's rave roots" – THE INDEPENDENT
Check out more on 'Light Speed' on its dedicated microsite here!
Buy on iTunes
Buy Signed CD Bundle
Buy Signed 3xLP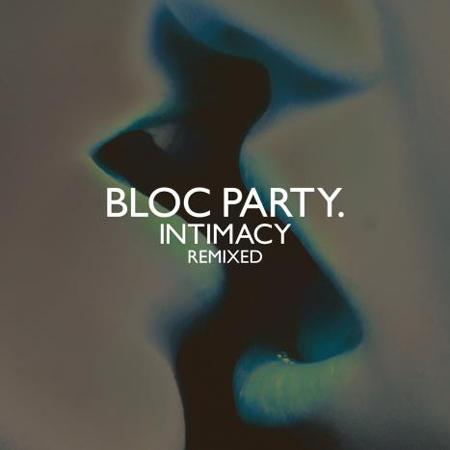 John B's magnificent remix of Bloc Party's track "Trojan Horse" is now available on their new album "Intimacy Remixed".
You can listen to a clip of it on the John B myspace page if you click here.
Buy the CD here.
Download on itunes here.