Buy now on iTunes
Buy now on Beatport
Coming soon to the Beta Store.
Buy the Craig Connelly Remix on Garuda Recordings on Beatport CLICK HERE and iTunes CLICK HERE
Having secured Album of the Month from Mixmag and Album of the Week from The Independent for his recent long player 'Light Speed' John B's musical prowess continues to grow far beyond his drum & bass roots. With an outlook that's embracing of fresh influences while always bearing the hallmarks of a very unique sound, John B is still one of the most exciting artists to arise from the D&B revolution of the '90s and continues to push the boundaries with every release.
On this, his latest single, John B delivers a stunning take on the 'Trance & Bass' sound that he made so popular. Teaming up with Kirsty Hawkshaw who lends her bright and breezy vocals to John's sublime backing track, this is simply great electronic music that fans of great melodies and beautiful songs will love. Clocking in at 174bpm, most D&B is beyond the comprehension of many listeners, but 'Connected' stands up as both a driving piece of fast breakbeat trance music and a warming reminder that musical genres are for trainspotters, not for music fans.
Next up McMash Clan take a break from releasing on Flux Pavilion & Doctor P's Circus Records to rework 'Connected' with some all-important dance floor filth. If you're someone who prefers their bass music served with a wall of sub-bass weight and some face-pounding, unrelenting beats then this whacking great chunk of drumstep-to-D&B will surely satiate your every desire. Matching the beauty of John B's original with the beast of McMash Clan's sonic assaults, this is the perfect way to assure shear dance floor devastation whenever you drop it.
With this release John B once again shows us exactly why he's regarded as a legend in the dance music world. His glittering career filled with triumphs and overflowing with fresh ideas just got even more impressive.
Buy now on Beatport
Buy now on iTunes
Buy now on the Beta Store
'Album Of The Week' (Mixmag), 'Album Of The Week' (The Independent), "The 'Drive' soundtrack with a rocket up its arse." (DJ Mag); just three of the reactions to John B's latest 'Light Speed' album from earlier in the year, a neon-soaked journey into one of the most epic drum & bass LP's of recent times.
Now the title track is about to be unleashed with a package of remixes that go beyond the norm, ready to hit all corners very hard indeed. For John's most ambitious single release yet, some of the most exciting young producers from around the world have been drawn in to offer their take on the uplifting stadium anthem 'Light Speed' featuring the vocal talents of NSG.
From the totally re-worked club house mix through to hyper-boiled drum & bass smashers and electroid dubstep, no holds have been barred and if hi-rolling drumstep is what you're after, John's even got that too. A massive dynamite release from one of electronic music's most flamboyant figureheads.
Original / Instrumental / Extended D&B Mix / Radio mix / L Plus Rmx / Illskillz Rmx / Hectix Rmx / Indivision & Cosmic Rmx / Terravita Rmx / Andy Malex Rmx / Beauty Brain & Mendez Rmx
Watch John B's tour video from Sun Gate 4 here, with a preview of Terravita's remix of 'Light Speed'!:

And finally, check out L Plus' remix of 'Light Speed' on the UKF Drum and Bass youtube channel:

Listen to all the remixes here on soundcloud
CLICK HERE To check out the microsite for the whole album, with audio clips and what the press said.
"John B personifies the more leftfield, zany side of d&b. Sporting crazy hairdos and '80s electronica-inspired eye-makeup (water/sweatproof we hope!), his gigs have become a favourite on the trans-European and worldwide DJing circuit, not least this year, where his bookings list has skyrocketed as a result of wildfire word-of-mouth recommendations on the hedonistic circuit, as well as straight d&b nights." – DJ MAG
"Light Speed is overblown and almost operatic(…)a reminder of grime's rave roots" – THE INDEPENDENT
Check out more on 'Light Speed' on its dedicated microsite here!
Buy on iTunes
Buy Signed CD Bundle
Buy Signed 3xLP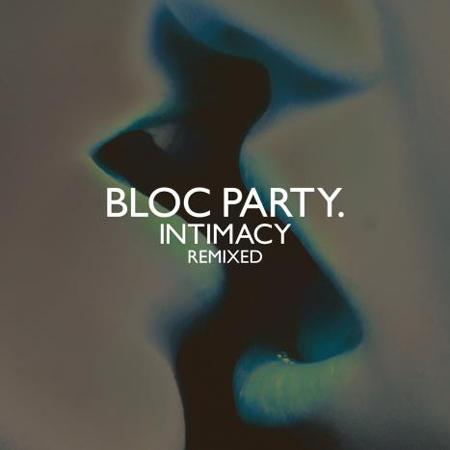 John B's magnificent remix of Bloc Party's track "Trojan Horse" is now available on their new album "Intimacy Remixed".
You can listen to a clip of it on the John B myspace page if you click here.
Buy the CD here.
Download on itunes here.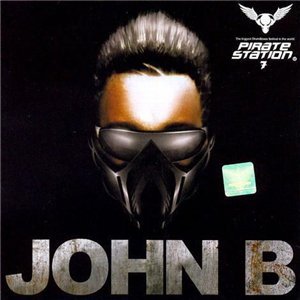 We have a very limited quantity of these CDs – a promotional special CD John B compiled and mixed for the Radio Record Pirate Station Immortal Party in St. Petersburg in January 2009.
Click here to buy the CD at the Beta Recordings Webstore. (Shipping Worldwide).
John B – Pirate Station 2009 CD Mix
Compiled & Mixed by John B
1. John B feat. Shaz Sparks – Red Sky
2. John B – Dancing In The Dark
3. John B – When The Time Comes (ReEdit)
4. Klement – Sirene
5. C4C – Synergy (Black Sun Empire Remix)
6. Receptor – Kurchatov
7. Seba – Blaze & Fade Out
8. Spor – Some Other Funk
9. Nero – Bump
10. Camo & Krooked – Global Warming
11. Billain – Intrusion
12. John B – Russian Bride
13. Klement – Check the This Is
14. John B – Mr. Freud
15. John B – Numbers
16. John B – The Journey (v1.0)
After the resounding success of Mr. Freud/ Red Sky topping the drum and bass arena chart for a month, and hanging around in the beatport dnb top 10 for just as long, super producer & DJ John B is ready to give you another taster from his new album in the workings TRN ME ON.
Click here to buy a signed 12″ Vinyl copy direct from the Beta Recordings webstore.
Click here to buy a promo white label copy direct from the Beta Recordings webstore.
Buy from iTunes here:
Click here to buy the mp3s from Beatport (including 'Numbers' the Beatport exclusive track.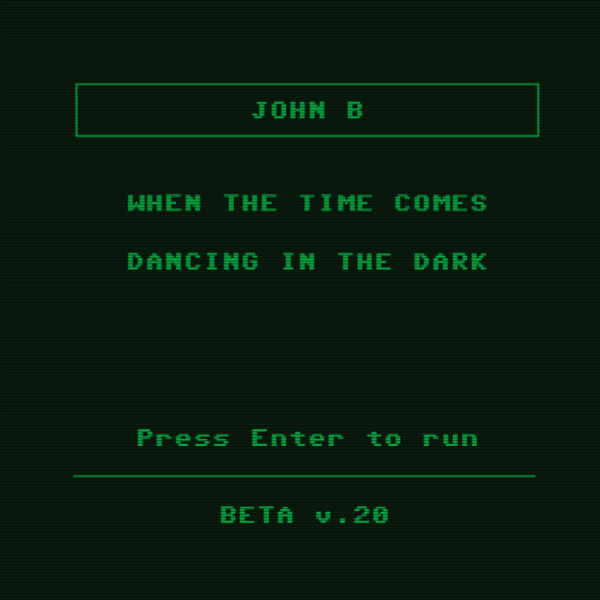 LINKS TO LISTEN TO MP3 CLIPS:
John B // When the Time Comes
WHEN THE TIME COMES
John B // Dancing in the Dark
DANCING IN THE DARK
MP3 exclusive track 'Numbers' also availble on Beatport
Release Date: 11 August 2008
links
Continuing to push his personal and stylistic boundaries, When the Time Comes and Dancing in the Dark blaze into a new more mature direction for the maverick. This is music made for centre stage arenas; and the definitive thinking mans drum and bass.
When the Time Comes starts out as a simple idea, exceptionally executed. It subtly builds bubbling analogue arpeggios contrasting with the crisp phuture-808 drums. It is beautifully crafted drum and bass, inspired into a new direction, melting with progressive house influences & electro trance. Characteristically evading categorisation, John B once again raises the bar for dnb production, taking on the genre and resetting it with a tune that seeps with the style of Eric Prydz, Deep Dish and Deadmau5. It has already defined and loaded the atmosphere at Johns high profile gigs such as Ultra, The WMC & The Starscape Festival in the USA & Pirate Station events in Russia. Quite simply this is both John B at his best, and how youve never seen him before.
In Dancing in the Dark John B takes a characteristic flip and wires into a harder, heavier sound. Mashing distorted beats and siren sounds this tune thrashes out some seriously gritty dance floor friendly drum and bass. Well we say friendly, but this is a nasty cut up dnb anthem; with distorted vox that smacks of Boys Noize, Justice et al. So dont let the trancey epic intro/break fool you, this tune will drop with head smashing consequences. Its a real crowd pleaser, thats proud to be angry…
Big Shot Magazine Review
John B – When The Time Comes / Dancing In The Dark / Numbers
4/5
D&B's own '80s pop star is back, and he's more electro than ever. Slipping a selection of influences into a cracking set of tracks here, Monsieur B keeps you guessing at every turn. 'When The Time Comes' rocks out with some arpeggiated goodness and electro-esque drums before melding itself with progressive house and trance to create a twisting monster of a tune. 'Dancing In The Dark' takes things to the next level with a dirtier and altogether heavier sound, but still retaining that aloof electro attitude. Finally 'Numbers' completes the package, although this one will only be available as a Beatport exclusive. Skipping drum patterns and interspersed bass cuts mingle nicely, rubbing shoulders with more of that progressive outlook. Nice work John.
Dogsonacid.com Review
Simply put, John B has the electrostep on lock. 'When The Time Comes' starts out simple enough, with an ascending melody bubbling to a boil, but instead of the normal boisterous funk that John has been known to drop as of late, this tune tops into a calm workout, never getting too crazy, yet still keeping you deep within the groove. Sounds like the perfect track that skillful DJs can work into some fabulous blends! For those who are looking for something to blast while playing arcade games, 'Dancing In The Dark' is just what the doctor ordered. Once that 'dancing in the dark' sample comes in, this one is going nowhere but into the gutter, and emerges as a DnB anthem that's both sick and thick. John B definitely has an array of sounds in his sampler, and knows how to work varying vibes into his sound. And for those who are copping this track on MP3, Beatport has an exclusive track, the melodic-synth rinser 'Numbers', that you can grab as well.
Glamour for Better are currently the number 2 band in the official Myspace Electro Chart and top ten in both the indie and alternative charts, receiving in excess of 5000 plays a day.
Architechs of Discotech is the first single to be taken from the album. The video for Architechs of Discotech has been a firm fixture on MTV since November and featured in the MTV/NME chart as a 'hot new one' alongside Foals and Babyshambles.
What you have here is a HUGE John B Epic D&B remix, with the electro-indie-rock power of Glamour for Better, mashed up with electrohouse bassline energy, massive main room trance synth breakdown and a mighty buildup into a beast of a Drum&Bass crossover anthem…
GLAMOUR 001 (1 Sided Vinyl)
Release Date: 23 June 2008
A : GLAMOUR FOR BETTER – Architechs Of Discotech (JOHN B REMIX)
Buy 12″ Vinyl at the Beta Recordings online store click here
Buy discounted price white label promos click here
Buy on mp3 click here
Biog info // Press Photos etc // www.john-b.com
NEW! John Bs Blog // blog.john-b.com
NEW! John Bs Podcast // podcast.john-b.com
John B on Myspace // myspace.com/johnbbeta
GFB site // glamourforbetter.com
GFB Myspace // myspace.com/glamourforbetter
Ear Candy Site // earcandymusicuk.com
If you haven't come across John B in one of his many musical guises over the past decade, where have you been? This British superproducer has gone on to become one of the most eclectic and unique individuals working within electronic music today. Consistently escaping categorization, John's genre-defying catalogue spans the worlds of Electro, Trance and Drum & Bass, and a few other spaces across the bpm spectrum.
His latest release "Red Sky/Mr. Freud" topped the Beatport DnB charts (& numerous others) & was Mixmag single of the month A unique sound from a real maverick. He's touring the world constantly (just check myspace.com/johnbbeta and you'll see what we mean) and simultaneously running his Beta Recordings & Nu Electro Labels, and writing new material for his next album.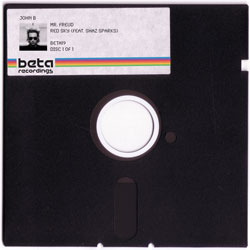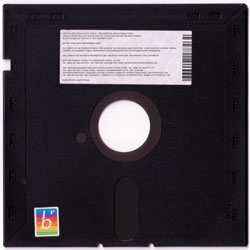 John B feat. Shaz Sparks "Red Sky" mp3 Clip
Click to buy from
Click here to buy the mp3s at beatport.com
Click here to buy Vinyl direct from the John B Store
Click here to buy mp3s from the John B Store
This is John B's first solo single since last year's critically acclaimed electro drum & bass album Electrostep.
Mr. Freud has already had 160,000 plays on John Bs Myspace player, and is John B back at his best, fusing hard D&B beats with luxurious trancey strings, a heavy electrohouse-influencd B-line, and sleazy electroclash-style vocals & roboVocoders. It?s a dirty beast, a stand-out electrohouse-meets-D&B anthem, refreshingly different and another John B-designed genre-busting new direction for D&B.
Red Sky brings John back to the epic Trance & Bass style he pioneered with hits like Up all Night & Electrofreek! but with an updated production style for 2008. Shaz Sparks beautiful vocals compliment the fluid, euphoric trance textures. Grand piano & huge anthemic pads that Armin Van Buuren would be proud of are contrasted by a monstrous, grimey racecar reese bassline and heavy neurofunk groove, still smashing it in a DJ-friendly Drum&Bass framework.
Release Date: Feb 25th 2008
Ă'Â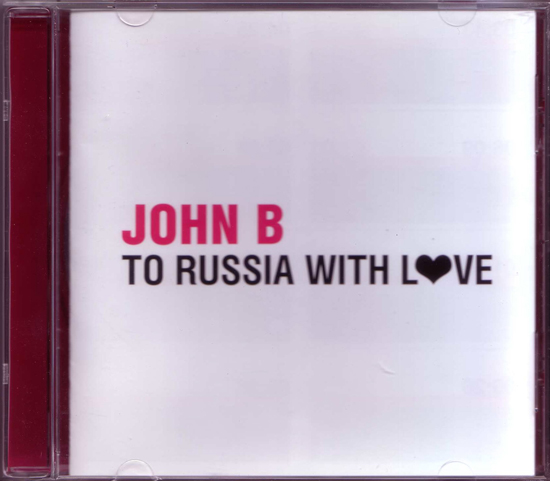 Ă'Â 
We only have a few copies of this in so it's a VERY LIMITED product! A mix CD John B recorded only for release in Russia…
1. Camo & Krooked – Curse of the Future (Body & Soul Remix)
Written & Produced By Camo & Krooked
Remixed by Body & Soul
www.myspace.com/camokrooked
www.myspace.com/bodyandsoulmusic
2. John B – Mr Freud
Written & Produced by John B
Beta Recordings 2007
www.john-b.com
www.myspace.com/johnbbeta
3. Electrosoul System – Anywhere
writen & produced by Andrey Burtaev
KOS.MOS. MUSIC 2007
www.myspace.com/essmoscow
www.myspace.com/kosmosmoscow
www.smcpr.ru
4. Simon V – Cloudspotter
Written and produced by Simon V Jarosch
Published by Copyright Control
www.simonv.com // www.santorin.de
5. Subsonix – Remember
Written & Produced by Subsonix
Cymbalism Recordings 2007
www.myspace.com/subsonikone
6. Blu Mar Ten – Headturner
Written & Produced by Blu Mar Ten
Tangent Recordings 2007
www.blumarten.com/
www.myspace.com/blumarten
7. Castor – Axe To Grind
Written & Produced by Keith Ross
Beta Recordings 2007
www.beta-recordings.com
www.castortunes.com
www.myspace.com/castortunes
8. Black Sun Empire vs Som – Red Velvet
Written & Produced by Black Sun Empire
Black Sun Empire Recordings 2007
http://blacksunempire.bluebox.nl
http://www.myspace.com/blacksunempire
9. Spor – 1up
Written & Produced by Spor
Lifted Music 2007
www.liftedmusic.co.uk
www.spor-tactics.com
www.myspace.com/spor
10. John B – Take me Home (feat. Stareyes)
Written & produced by John B
Vocals by Stareyes
Beta Recordings 2007
www.john-b.com
www.myspace.com/johnbbeta
www.myspace.com/djstareyes
11. ShockOne – Resistance
Written & Produced by ShockOne
Viper Recordings 2007
www.viperrecordings.co.uk
www.myspace.com/shockonemusic
Futurebound dj Bookings contact www.urbanagency.co.uk
12. John B – Midnight Air 2006
Written & Produced By John B
Vocals by John B
Beta Recordings 2006
www.john-b.com
www.myspace.com/johnbbeta
13. John B & Kirsty Hawkshaw – Connected
Written by John B & Kirsty Hawshaw
Produced by John B
Vocals by Kirsty Hawkshaw
Beta Recordings 2006
www.kirstyhawkshaw.co.uk
www.myspace.com/kirstyhawkshaw
www.john-b.com
www.myspace.com/johnbbeta
14. Subsonix – Inside Your Mind
Written & Produced by Subsonix
Beta Recordings 2007
www.beta-recordings.com
www.myspace.com/subsonikone
15. John B – Rendez Vous
Written & Produced By John B
Vocoder Vocals by John B
Beta Recordings 2007
www.beta-recordings.com
www.myspace.com/johnbbeta
16. Muffler – The Game
Written & Produced by Muffler
Formation Records 2007
www.myspace.com/mufflermusic
www.formationrecords.com/
Buy at itunes here:
Buy CDs direct from the John B Webstore
Buy mp3s direct from the John B Webstore
Buy mp3s at Beatport.com
Buy at amazon.com
PRESS:
KNOWLEDGE MAGAZINE: Electrostep is quite simply the most breathtakingly personal album by a drum & bass artist since New Forms. John B has single-handedly created a new genre in Electrostep, and it would be criminal if he didnt go on to achieve a similar level of acclaim as Roni Size did at the 1997 Mercury Music Awards.
IDJ MAGAZINE – ALBUM OF THE MONTH: If you think drum & bass has steered itself into an artistic cul-de-sac then you definitely need to hear this album, for it is unlike any other thrown up from this scene. For the past few years, with singles such as American Girls and Electrofreeek plus Marilyn Manson remixes, John B has almost single-handedly developed a drum & bass style soaked in eighties electro, rock, grunge and trance influences and doused in tongue-in-cheek humour; and it has garnered him a fan-base few of his contemporaries could test. Alongside original compositions such as Russian Bride and Stalking You On My Space, both demonstrating his acute take on life online, the album includes covers of 80s classics such as Tainted Love and Hey Mickey, remixes of Howard Jones and Dirty Sanchez, all presented in a dynamic dance floor mix. If you buy one drum & bass album this year, make it this, as youll be playing it in years to come 5/5
DJ MAGAZINE: John B is drum and basss eccentric anomaly! Not afraid to uniquely express himself… open minds should investigate!
D&B has never been particularly noted for either a sense of humour or being too off the wall, so thank fuck for John Bs Electrostep. Both tongue in cheek and irreverently innovative, Electrostep might sound like another newly imagined genre from the music journalist conveyer belt but its actually one of the most refreshing, entertaining and exciting LPs garnered by the d&b scene all year. Expanding the visions he first flowered with 04 LP In:Transit, the make-up loving eccentric covers semi-satirical electro d&b wig-outs, glistening trance nbass, body-popping robo-funkers and the bubble-gum grunge of recent single Stalking You On Myspace. And a jump-up d&b overhaul of Hey Mickey. If only all d&b albums were like this 4.5/5
TOUCH MAGAZINE: John B looks like an 80s pop star. All pho-hekan and eyeliner, hes used this synthesized decade as his muse for Electrostep. On it hes let a drum n bass robot and a disco robot do the bare backed beast together and now were invited to hear the Yamaha sparks fly. The 80s pop star Howard Jones collaborates on For You See Me (ah, now we know where blonde John got his image from) and porn star Marcy Meow adds to a cover of Tainted Love. And lest we forget the huge lead single Stalking You On MySpace, dedicated to the cool kids hobby de jour. But wheres his rendition of Dont You Want Me Baby huh? 4/5
———————————————————
Electrostep, is varied, accessible, interesting, exciting & genre-bustingly electro-Robo-Tastic. John B's 7th album is more than just a collection of disposable, short-lived dumb dancefloor D&B tracks. Lots of clever, funny lyrics, robot vocals, wide-ranging musical styles, pioneering approaches to production, mainstream appeal but its still underground, raw & refreshing. The influence of modern Electro, indie/rock & 80s synthpop is noticeable throughout, but is interpreted in a way that moulds perfectly with the power and energy of Drum & Bass to define a revolutionary new direction: soon to be widely known as 'ElectroStep'!
Collaborators include: 80's superstar Howard Jones on 'For You See Me' – a powerful blend of electropunk & DnB with a gorgeous vocal & breakdown/buildup. John Bs Porn star friend Marcy Meow provides vocals on the 80s covers 'Tainted love' and 'Metro'. "We met in San Francisco – she's done around 25 movies to date including Barely Legal and Bang Bros." Marcy has her own band Suicide Tuesday and is currently working in Vegas. John performed with her this year at the WMC in miami at the soho lounge. Other collaborators include Floridian Bands Fashionista & Iowatest, Soma-signed My Robot Friend, new UK act One Life Left and LA Electro-TrannySex-Masters Dirty Sanchez.
www.john-b.com/site, www.myspace.com/johnbbeta, www.electrostep.net for more info…
———————————————————
TRACKLISTING [Continuous DJ Mix with index points]:
1. Rendez Vous
2. Russian Bride
3. Electrostep
4. Iowatest – Timelapse (John B Remix)
5. Midnight Air 2006
6. Stalking You On Myspace (12″ VIP mix)
7. Howard Jones – For You See Me (John B Remix)
8. Electronic (Radio Edit)
9. Tainted Love – (CD Mix) – (Feat. Marcy Meow)
10. Dirty Sanchez – Fucking on the Dancefloor (John B Remix)
11. Hey Mickey
12. Fashion (feat. Miss Ch33tah)
13. Take Me Home (feat. Stareyes)
14. Red Lights (feat. Shaz Sparks)
15. One Life Left – Freedom Faliure (John B Remix)
16. Remember Tonight (Radio Edit)