John B Podcast 166: Live @ Pirate Station Moscow, Oct 2016
John B live on stage at one of the biggest D&B Parties in the world – Pirate Station, this time in Moscow – recorded on October 26th 2016!
Apologies for the sound quality in parts – the audio is taken from the live radio broadcast, and then sections where other DJs were being interviewed over the set (you may remember from the St. Petersburg Podcast too) audio from the live internet feed was used to keep it uninterrupted! (Big thanks to Evil Concussion, and Mikhail O on VK for their help with sorting out & editing the audio!). We hope you will agree its better to be able to enjoy the music than not at all!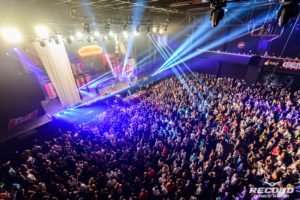 If you like the set please 'like' and share on your social media channels to help get the word out and get more people to hear the music 🙂
John B DJ Booking Enquiries (Worldwide): [email protected]
North American DJ Bookings: [email protected]
Russia/CIS DJ Bookings: [email protected]
LINK FOR DIRECT DOWNLOAD OF MP3: http://podcast.johnbpodcast.com/content/JohnBPodcast166.mp3