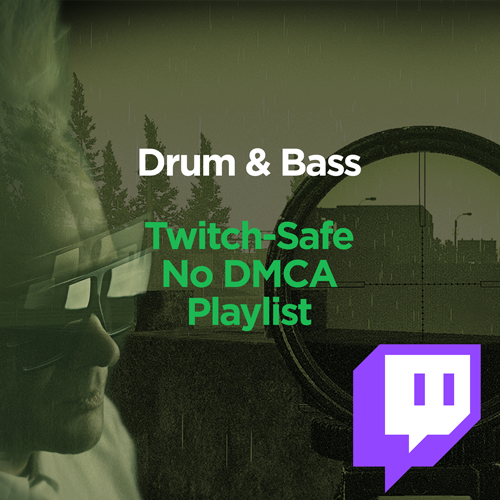 Hi everyone! If you hadn't already spotted, I've started streaming JOHN B TV a lot on Twitch recently and noticed that the community has a lot of worries about finding music to play safely in the background while streaming, playing games, just chatting etc – after a series of DMCA copyright strikes from major labels that put people's channels at risk.
So I wanted to do something to give back a little to the Twitch community, and at the same time maybe get my music heard by more people! So I've made this playlist of Drum & Bass music – all 100% safe to play on Twitch. It's all either produced by me, or released on my label [Beta Recordings].
I've spoken to my label's distributors and got confirmation that music in this playlist won't cause audio to be muted, and I won't be issuing any DMCAs – so it's safe to play in your streams on Twitch.
SPOTIFY PLAYLIST LINK: https://jhnb.me/TwitchSafe
YOUTUBE PLAYLIST: (Watch out for the Ads!)
On other platforms (like YouTube) Content-ID will pick up the tracks & auto-monetize, but no muting or copyright strikes will happen, (unless you dispute the copyright matches). So it's still important to be careful if you intend to upload your VODs or highlights to YouTube afterwards as Content-ID will claim the monetization.
Hope this helps out my fellow Twitch crew!
Any issues just email [email protected] & I'll be happy to help!
xxx John B
If you want to help out to repay the favour:
You could subscribe to my YouTube Channel: https://www.youtube.com/user/thejohnb?sub_confirmation=1
Support me on twitch: http://www.twitch.tv/johnbbeta
Buy some music or merch at http://www.beta-store.com or http://john-b.bandcamp.com
Listen to my music: https://jhnb.me/Listen