After the resounding success of Mr. Freud/ Red Sky topping the drum and bass arena chart for a month, and hanging around in the beatport dnb top 10 for just as long, super producer & DJ John B is ready to give you another taster from his new album in the workings TRN ME ON.
Click here to buy a signed 12″ Vinyl copy direct from the Beta Recordings webstore.
Click here to buy a promo white label copy direct from the Beta Recordings webstore.
Buy from iTunes here:
Click here to buy the mp3s from Beatport (including 'Numbers' the Beatport exclusive track.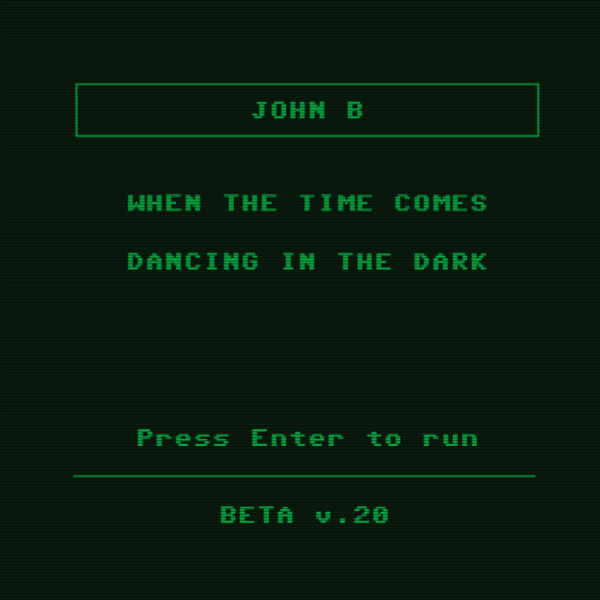 LINKS TO LISTEN TO MP3 CLIPS:
John B // When the Time Comes
WHEN THE TIME COMES
John B // Dancing in the Dark
DANCING IN THE DARK
MP3 exclusive track 'Numbers' also availble on Beatport
Release Date: 11 August 2008
links
Continuing to push his personal and stylistic boundaries, When the Time Comes and Dancing in the Dark blaze into a new more mature direction for the maverick. This is music made for centre stage arenas; and the definitive thinking mans drum and bass.
When the Time Comes starts out as a simple idea, exceptionally executed. It subtly builds bubbling analogue arpeggios contrasting with the crisp phuture-808 drums. It is beautifully crafted drum and bass, inspired into a new direction, melting with progressive house influences & electro trance. Characteristically evading categorisation, John B once again raises the bar for dnb production, taking on the genre and resetting it with a tune that seeps with the style of Eric Prydz, Deep Dish and Deadmau5. It has already defined and loaded the atmosphere at Johns high profile gigs such as Ultra, The WMC & The Starscape Festival in the USA & Pirate Station events in Russia. Quite simply this is both John B at his best, and how youve never seen him before.
In Dancing in the Dark John B takes a characteristic flip and wires into a harder, heavier sound. Mashing distorted beats and siren sounds this tune thrashes out some seriously gritty dance floor friendly drum and bass. Well we say friendly, but this is a nasty cut up dnb anthem; with distorted vox that smacks of Boys Noize, Justice et al. So dont let the trancey epic intro/break fool you, this tune will drop with head smashing consequences. Its a real crowd pleaser, thats proud to be angry…
Big Shot Magazine Review
John B – When The Time Comes / Dancing In The Dark / Numbers
4/5
D&B's own '80s pop star is back, and he's more electro than ever. Slipping a selection of influences into a cracking set of tracks here, Monsieur B keeps you guessing at every turn. 'When The Time Comes' rocks out with some arpeggiated goodness and electro-esque drums before melding itself with progressive house and trance to create a twisting monster of a tune. 'Dancing In The Dark' takes things to the next level with a dirtier and altogether heavier sound, but still retaining that aloof electro attitude. Finally 'Numbers' completes the package, although this one will only be available as a Beatport exclusive. Skipping drum patterns and interspersed bass cuts mingle nicely, rubbing shoulders with more of that progressive outlook. Nice work John.
Dogsonacid.com Review
Simply put, John B has the electrostep on lock. 'When The Time Comes' starts out simple enough, with an ascending melody bubbling to a boil, but instead of the normal boisterous funk that John has been known to drop as of late, this tune tops into a calm workout, never getting too crazy, yet still keeping you deep within the groove. Sounds like the perfect track that skillful DJs can work into some fabulous blends! For those who are looking for something to blast while playing arcade games, 'Dancing In The Dark' is just what the doctor ordered. Once that 'dancing in the dark' sample comes in, this one is going nowhere but into the gutter, and emerges as a DnB anthem that's both sick and thick. John B definitely has an array of sounds in his sampler, and knows how to work varying vibes into his sound. And for those who are copping this track on MP3, Beatport has an exclusive track, the melodic-synth rinser 'Numbers', that you can grab as well.
Glamour for Better are currently the number 2 band in the official Myspace Electro Chart and top ten in both the indie and alternative charts, receiving in excess of 5000 plays a day.
Architechs of Discotech is the first single to be taken from the album. The video for Architechs of Discotech has been a firm fixture on MTV since November and featured in the MTV/NME chart as a 'hot new one' alongside Foals and Babyshambles.
What you have here is a HUGE John B Epic D&B remix, with the electro-indie-rock power of Glamour for Better, mashed up with electrohouse bassline energy, massive main room trance synth breakdown and a mighty buildup into a beast of a Drum&Bass crossover anthem…
GLAMOUR 001 (1 Sided Vinyl)
Release Date: 23 June 2008
A : GLAMOUR FOR BETTER – Architechs Of Discotech (JOHN B REMIX)
Buy 12″ Vinyl at the Beta Recordings online store click here
Buy discounted price white label promos click here
Buy on mp3 click here
Biog info // Press Photos etc // www.john-b.com
NEW! John Bs Blog // blog.john-b.com
NEW! John Bs Podcast // podcast.john-b.com
John B on Myspace // myspace.com/johnbbeta
GFB site // glamourforbetter.com
GFB Myspace // myspace.com/glamourforbetter
Ear Candy Site // earcandymusicuk.com
If you haven't come across John B in one of his many musical guises over the past decade, where have you been? This British superproducer has gone on to become one of the most eclectic and unique individuals working within electronic music today. Consistently escaping categorization, John's genre-defying catalogue spans the worlds of Electro, Trance and Drum & Bass, and a few other spaces across the bpm spectrum.
His latest release "Red Sky/Mr. Freud" topped the Beatport DnB charts (& numerous others) & was Mixmag single of the month A unique sound from a real maverick. He's touring the world constantly (just check myspace.com/johnbbeta and you'll see what we mean) and simultaneously running his Beta Recordings & Nu Electro Labels, and writing new material for his next album.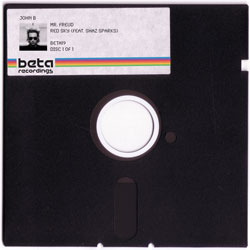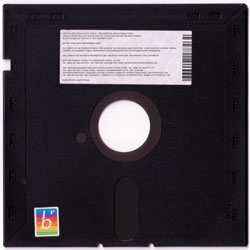 John B feat. Shaz Sparks "Red Sky" mp3 Clip
Click to buy from
Click here to buy the mp3s at beatport.com
Click here to buy Vinyl direct from the John B Store
Click here to buy mp3s from the John B Store
This is John B's first solo single since last year's critically acclaimed electro drum & bass album Electrostep.
Mr. Freud has already had 160,000 plays on John Bs Myspace player, and is John B back at his best, fusing hard D&B beats with luxurious trancey strings, a heavy electrohouse-influencd B-line, and sleazy electroclash-style vocals & roboVocoders. It?s a dirty beast, a stand-out electrohouse-meets-D&B anthem, refreshingly different and another John B-designed genre-busting new direction for D&B.
Red Sky brings John back to the epic Trance & Bass style he pioneered with hits like Up all Night & Electrofreek! but with an updated production style for 2008. Shaz Sparks beautiful vocals compliment the fluid, euphoric trance textures. Grand piano & huge anthemic pads that Armin Van Buuren would be proud of are contrasted by a monstrous, grimey racecar reese bassline and heavy neurofunk groove, still smashing it in a DJ-friendly Drum&Bass framework.
Release Date: Feb 25th 2008