John B Live on tour in the USA with a special 'Retro' set at Mass Transit, in Fairfax, VA. Expect plenty of electrostep-era, 80s influenced D&B along with a carefully crafted selection of classics & modern dancefloor smashers!
John B DJ Booking Enquiries (Worldwide): [email protected]
North American DJ Bookings: [email protected]
Russia/CIS DJ Bookings: [email protected]
TRACKLIST:
TC – Interstellar
John B – Numbers (Camo & Krooked VIP Remix)
John B – Up All Night (Epic Mix)
John B – The Nine vs Miss Kittin vs Morning Light
Pythius – Suspect
DAF – Als Wärs Das Letzte Mal (Boys Noize Remix)
Gmorozov – Internet = Hate
Fisherspooner – Emerge (John B Remix)
Le Jardin (John B Re-Edit)
John B – Stalking You On Myspace (12″ Mix)
John B – Midnight Air 2006
John B – Robot Lover
Fatboy Slim – Right Here, Right Now (Friction One In The Jungle Remix)
Origin Unknown – Valley of The Shadows (Chase & Status Remix)
Sub Focus – X-Ray (Metrik Remix)
AKOV – Talk To Me
Castor – Emily
John B ft Robyn Chaos – Sex Dwarf
Klement – Check the Disease
New Order – Blue Monday (Razorpoint Remix)
Depeche Mode – New Life (John B Remix)
John B – American Girls 2004
John B feat. Stareyes – Take Me Home
Peace Out (John B Remix)
John B feat Marcy Meow – Tainted Love (12″ Mix)
Joy Division – Love Will Tear Us Apart (John B Remix)
John B ft. Tiarum & Xenturion Prime – Approaching Zero v2.1
Sigue Sigue Sputnik – Love Missile F111 (DnB Remix)
Secret Weapons – The Bumps (John B Re-Edit)
Billy Idol – Rebel Yell (Gmorozov remix)
Black Sun Empire ft. Belle Doron – Immersion (The Prototypes Remix)
Andromedik – Your Eyes
A-Ha – Take On Me (John B Remix)
Howard Jones – 4U C Me (John B Remix)
John B – Hey Mickey
DJ Assault – Shake It (John B Re-Edit)
DJ Assault – Ass n Titties (John B Mashup Remix)
Whoomp (John B Bootleg Remix)
TC – Pickle Rick
Dirty Sanchez – Fucking On the Dancefloor (John B Remix)
*** #RADIOEMBARGO TRACK CUT OUT ***
Rick Astley – Never Gonna Give you up (Tease lol)
Dire Staits – I Want My MTV (Danny Byrd Remix)
LINK FOR DIRECT DOWNLOAD OF MP3: http://podcast.johnbpodcast.com/content/JohnBPodcast174.mp3
Available now as a free download from John B's soundcloud page we present his new track "Electricity". A powerful, politically-charged comment on society, status, government, big business, police, corruption. And electro.
Featuring comments from Russell Brand during his appearance on BBC Question time last year & a hard-hitting video with archive footage of the protests in London & America, big business, media-propoganda, wealth & poverty.
This is not easy-listening, meaningless, throw-away Drum & Bass. This is a reaction against Bottle Service firework EDM excess & brainwashed hashtag self-obsession, inequality & opression. Serious music, serious issues & serious Bass.
Video edited by John B using archived news footage & shots from 'Hands up Don't Shoot' by Eric Rodriguez..
Kicking off 2015 as we mean to go on! 2 hours of John B recorded live on the decks at Safari @ Spin Nightclub in San Diego as part of his recent tour of USA over New Year which took in Baltimore, Boston, Los Angeles and San Diego – good times!
Like John B on Facebook here: www.facebook.com/johnbbeta
Twitter: www.twitter.com/johnbbeta
Instagram: instagram.com/johnbbeta
Check out the gallery from the party on Facebook CLICK HERE.
Tracklist
00:00 Deadmau5/Wilkinson Wiley Remix Mashup Intro
03:05 June Miller – The Promise Ring
09:09 Hugh Hardie – Wide Eyes
10:32 Loadstar – Stepped Outside
12:54 Amy Steele – The Wolves (Lenzmen Remix)
15:06 DJ Die – Autumn
17:08 Psidream & Pacific – Tunnel Rat
19:06 Artificial Intelligence – Thunder Cloud feat. Sense
21:21 TC – First Of The Year v0.3
24:07 L Plus – Carbon
26:25 June Miller – Bad Brains
28:18 John B ft. Shaz Sparks – John B ft. Shaz Sparks – Damages
31:05 Otto Knows – Parachute (Drumsound & Bassline Smith Remix)
32:45 TC – April Fools
35:45 Mind Vortex – Overture
37:53 Wilkinson & TC – Hit The Floor
39:58 Tritonal – Anchor (Noisestorm Remix)
41:33 John B – The Collossus [Metalheadz]
45:12 Overlook – Persona [31]
50:09 Dusky – Yohoo (LTJ Bukem Remix)
52:26 Gorgon City – Go All Night Feat. Jennifer Hudson (Wilkinson Remix)
54:49 MUST DIE! – Hellcat (Annix Remix)
58:07 Dirtyphonics – Power Now (feat. Matt Rose)
59:24The Prototypes – Moscow
1:03:47 Culture Shock vs John B – Raindrops b2b Up All Night VIP #stairs #arpgate Bootleg
1:06:44 Deadmau5 – Avaritia (Dimension Bootleg)
1:08:18 John B ft Code 64 – The Journey (METRIK REMIX)
1:10:18 InsideInfo – Mushroom
1:12:16 Ten Wallis – Gotham (Loadstar bootleg)
1:14:21 Hidden Turn – Dream Of Tron [31]
1:17:08 Gmorozov – Lost Control
1:18:42 Gesaffelstein – HATE OR GLORY (GESAFFELSTEIN REMIX)
1:22:25 Klement – Girls
1:24:54 Dirty Sanchez – Fucking on the Dancefloor (John B Remix)
1:27:24 Billy Idol – Rebel Yell (Gmorozov remix)
1:31:01 Justice – DVNO (Nero Bootleg)
1:35:24 Break – Right Now
1:37:09 Metrik – Make The Floor Burn (VIP)
1:40:14 M-Beat Feat. General Levy – Incredible
1:42:17 Roni Size/Reprazent – Brown Paper Bag
1:43:11 Roni Size – Trust Me
1:44:10 Alex Reece – Pulp Fiction
1:44:50 Drumsound & Bassline Smith Featuring Youngman – Come Alive (VIP)
1:46:21 Elicit – I Wanna Be Your Lover (Crissy Criss Remix)
1:49:50 TC – Me And My Friends
1:52:05 John B vs DJ Fresh – All Night (Speeded up to 174 Edit)
1:54:41 Seba & Kirsty Hawkshaw – Nothing Can Replace Us (John B remix)
LINK FOR DIRECT DOWNLOAD OF MP3: http://podcast.johnbpodcast.com/content/JohnBPodcast156.mp3
Drum & Bass in the mix with John B every week! New tunes from Lynx, Body & Soul, Blame, Tiesto & more!
Subscribe in iTunes: CLICK HERE to subscribe in iTunes.
Remember to 'like' John B on facebook CLICK HERE FOR JOHN B ON FACEBOOK.
JANUARY SALE AT THE JOHN B & BETA RECORDINGS WEBSTORE!!!
http://jhnb.me/JAN14SALE
http://jhnb.me/JAN14SALE
http://jhnb.me/JAN14SALE
http://jhnb.me/JAN14SALE
Loads of great deals on the John B / Beta Recordings Webstore – have cut prices on loads of vinyl – starting at 99p! Enter code 'JANSALE' at checkout to get a further 10% off.
LINK FOR DIRECT DOWNLOAD OF MP3: http://podcast.johnbpodcast.com/content/JohnBPodcast121.mp3
TRACKLIST
1. What You Don't know (Makoto Remix) – A Sides & MC Fats ft. Regina
2. Road Signs (Hugh Hardie Remix) – Zoe Phillips
3. Shimmy – Lynx
4. Half Light ft. Tom Cane – Wilkinson
5. Take Me Home – John B ft. Stareyes ** HISTORY LESSON
6. German Girls – John B
7. Rebirth – Body & Soul ** PODCAST BIG TUNE
8. Catch My Breath (ft Kate Westall) – Fred V & Grafix
9. No-Operative – State of Mind
10. Shake – Teddy Killerz
11. Into the Jungle – TC
12. Take Back the Night ft Newsome – Lynx
13. Just a story ft. MC Daxta – Body & Soul
14. Get Down (Smooth Remix) – James Arthur
15. Red Lights (Blame Remix) – Tiesto
16. Astral Walker – Station Earth
Click here to download the Press Kit for John B's album 'Electrostep'.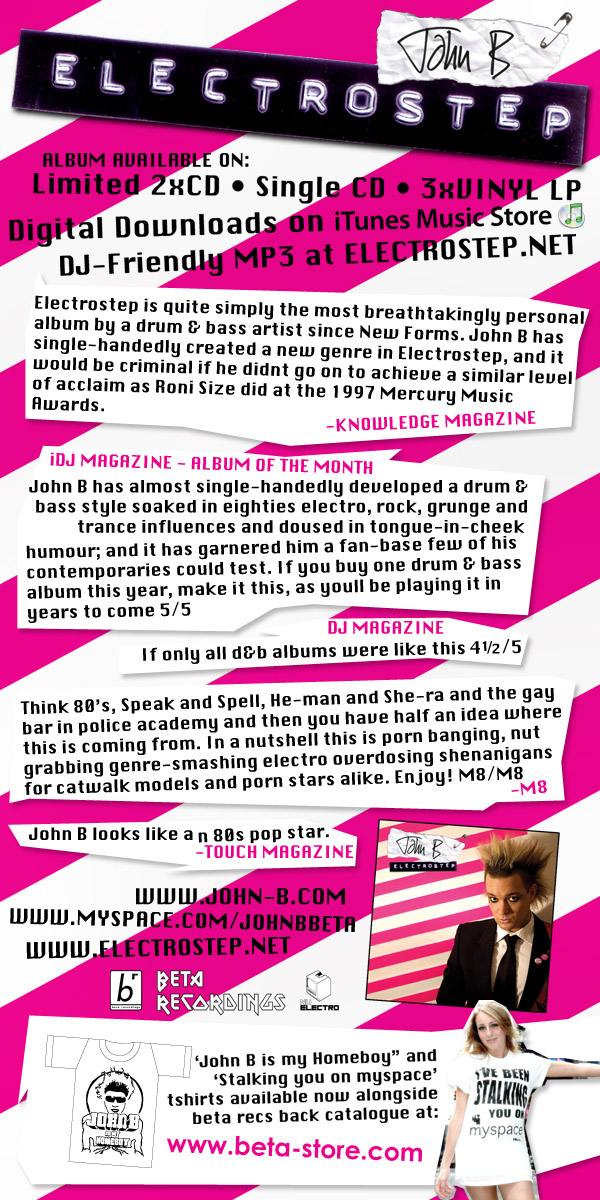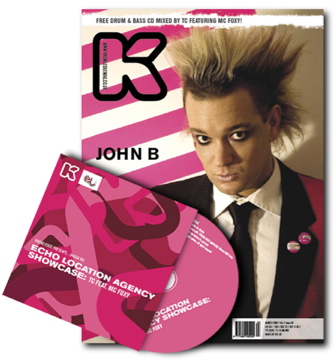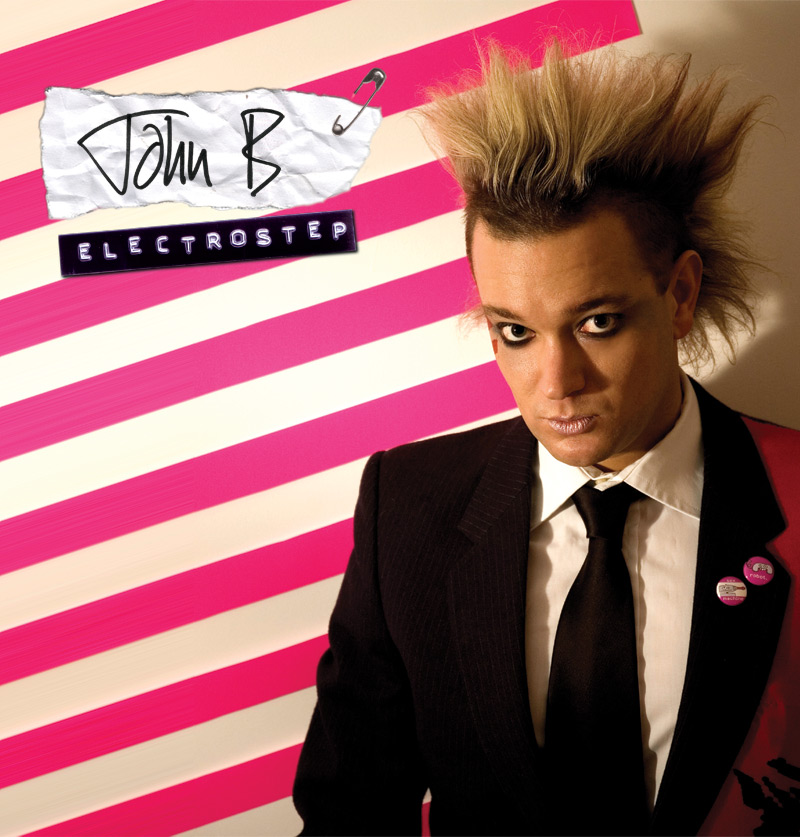 Buy at itunes here:

Buy CDs direct from the John B Webstore
Buy mp3s direct from the John B Webstore
Buy mp3s at Beatport.com
Buy at amazon.com
PRESS:
KNOWLEDGE MAGAZINE: Electrostep is quite simply the most breathtakingly personal album by a drum & bass artist since New Forms. John B has single-handedly created a new genre in Electrostep, and it would be criminal if he didnt go on to achieve a similar level of acclaim as Roni Size did at the 1997 Mercury Music Awards.
IDJ MAGAZINE – ALBUM OF THE MONTH: If you think drum & bass has steered itself into an artistic cul-de-sac then you definitely need to hear this album, for it is unlike any other thrown up from this scene. For the past few years, with singles such as American Girls and Electrofreeek plus Marilyn Manson remixes, John B has almost single-handedly developed a drum & bass style soaked in eighties electro, rock, grunge and trance influences and doused in tongue-in-cheek humour; and it has garnered him a fan-base few of his contemporaries could test. Alongside original compositions such as Russian Bride and Stalking You On My Space, both demonstrating his acute take on life online, the album includes covers of 80s classics such as Tainted Love and Hey Mickey, remixes of Howard Jones and Dirty Sanchez, all presented in a dynamic dance floor mix. If you buy one drum & bass album this year, make it this, as youll be playing it in years to come 5/5
DJ MAGAZINE: John B is drum and basss eccentric anomaly! Not afraid to uniquely express himself… open minds should investigate!
D&B has never been particularly noted for either a sense of humour or being too off the wall, so thank fuck for John Bs Electrostep. Both tongue in cheek and irreverently innovative, Electrostep might sound like another newly imagined genre from the music journalist conveyer belt but its actually one of the most refreshing, entertaining and exciting LPs garnered by the d&b scene all year. Expanding the visions he first flowered with 04 LP In:Transit, the make-up loving eccentric covers semi-satirical electro d&b wig-outs, glistening trance nbass, body-popping robo-funkers and the bubble-gum grunge of recent single Stalking You On Myspace. And a jump-up d&b overhaul of Hey Mickey. If only all d&b albums were like this 4.5/5
TOUCH MAGAZINE: John B looks like an 80s pop star. All pho-hekan and eyeliner, hes used this synthesized decade as his muse for Electrostep. On it hes let a drum n bass robot and a disco robot do the bare backed beast together and now were invited to hear the Yamaha sparks fly. The 80s pop star Howard Jones collaborates on For You See Me (ah, now we know where blonde John got his image from) and porn star Marcy Meow adds to a cover of Tainted Love. And lest we forget the huge lead single Stalking You On MySpace, dedicated to the cool kids hobby de jour. But wheres his rendition of Dont You Want Me Baby huh? 4/5
———————————————————
Electrostep, is varied, accessible, interesting, exciting & genre-bustingly electro-Robo-Tastic. John B's 7th album is more than just a collection of disposable, short-lived dumb dancefloor D&B tracks. Lots of clever, funny lyrics, robot vocals, wide-ranging musical styles, pioneering approaches to production, mainstream appeal but its still underground, raw & refreshing. The influence of modern Electro, indie/rock & 80s synthpop is noticeable throughout, but is interpreted in a way that moulds perfectly with the power and energy of Drum & Bass to define a revolutionary new direction: soon to be widely known as 'ElectroStep'!
Collaborators include: 80's superstar Howard Jones on 'For You See Me' – a powerful blend of electropunk & DnB with a gorgeous vocal & breakdown/buildup. John Bs Porn star friend Marcy Meow provides vocals on the 80s covers 'Tainted love' and 'Metro'. "We met in San Francisco – she's done around 25 movies to date including Barely Legal and Bang Bros." Marcy has her own band Suicide Tuesday and is currently working in Vegas. John performed with her this year at the WMC in miami at the soho lounge. Other collaborators include Floridian Bands Fashionista & Iowatest, Soma-signed My Robot Friend, new UK act One Life Left and LA Electro-TrannySex-Masters Dirty Sanchez.
www.john-b.com/site, www.myspace.com/johnbbeta, www.electrostep.net for more info…
———————————————————
TRACKLISTING [Continuous DJ Mix with index points]:
1. Rendez Vous
2. Russian Bride
3. Electrostep
4. Iowatest – Timelapse (John B Remix)
5. Midnight Air 2006
6. Stalking You On Myspace (12″ VIP mix)
7. Howard Jones – For You See Me (John B Remix)
8. Electronic (Radio Edit)
9. Tainted Love – (CD Mix) – (Feat. Marcy Meow)
10. Dirty Sanchez – Fucking on the Dancefloor (John B Remix)
11. Hey Mickey
12. Fashion (feat. Miss Ch33tah)
13. Take Me Home (feat. Stareyes)
14. Red Lights (feat. Shaz Sparks)
15. One Life Left – Freedom Faliure (John B Remix)
16. Remember Tonight (Radio Edit)