John B "Pirate Station 7" Mix CD [Limited Edition]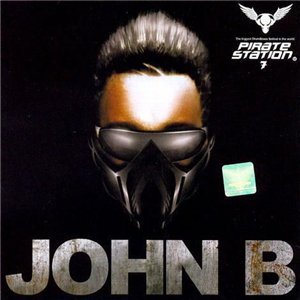 We have a very limited quantity of these CDs – a promotional special CD John B compiled and mixed for the Radio Record Pirate Station Immortal Party in St. Petersburg in January 2009.
Click here to buy the CD at the Beta Recordings Webstore. (Shipping Worldwide).
John B – Pirate Station 2009 CD Mix
Compiled & Mixed by John B
1. John B feat. Shaz Sparks – Red Sky
2. John B – Dancing In The Dark
3. John B – When The Time Comes (ReEdit)
4. Klement – Sirene
5. C4C – Synergy (Black Sun Empire Remix)
6. Receptor – Kurchatov
7. Seba – Blaze & Fade Out
8. Spor – Some Other Funk
9. Nero – Bump
10. Camo & Krooked – Global Warming
11. Billain – Intrusion
12. John B – Russian Bride
13. Klement – Check the This Is
14. John B – Mr. Freud
15. John B – Numbers
16. John B – The Journey (v1.0)