John B in the DJ Mag Top 100!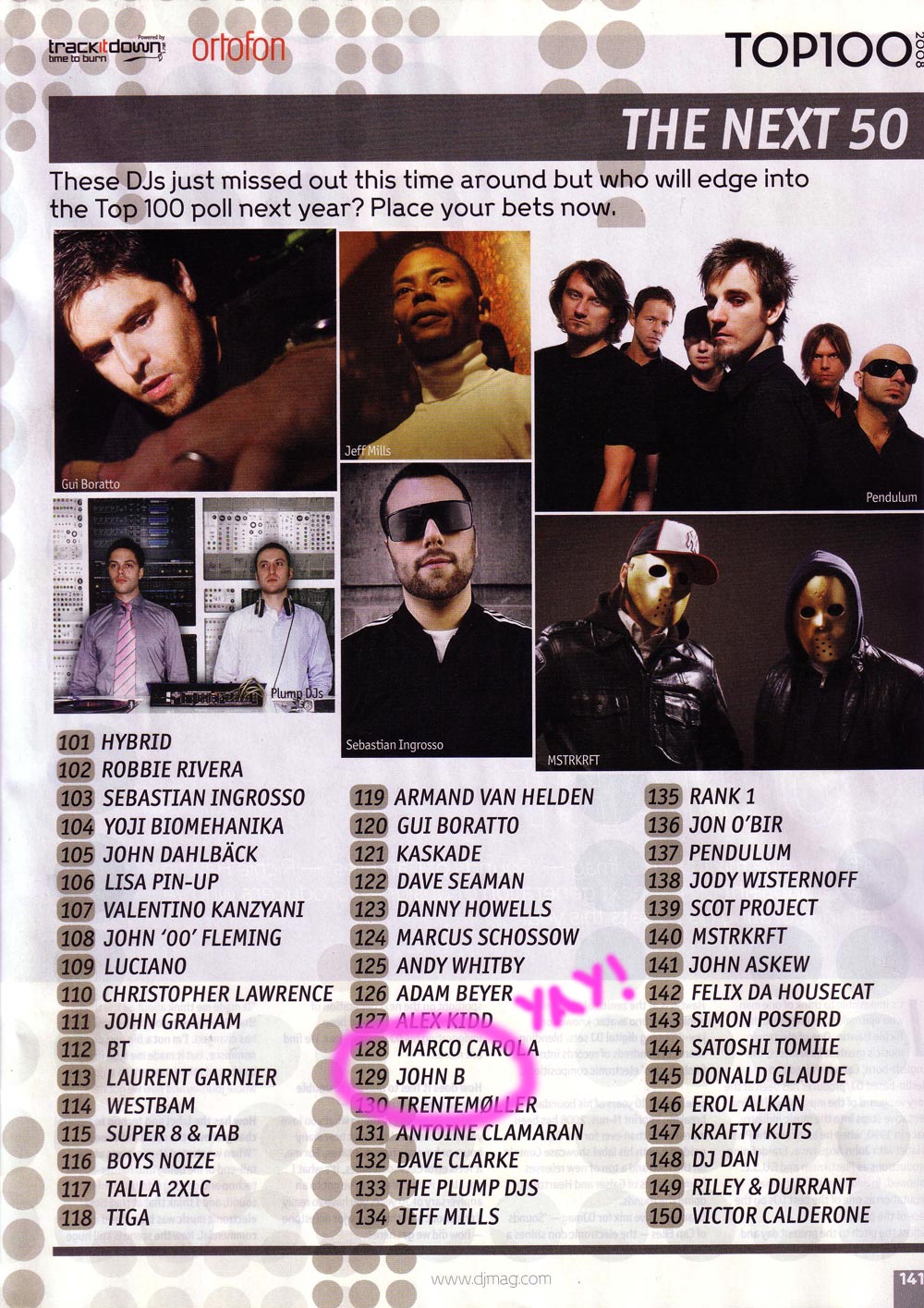 John B has been voted 126th most popular DJ in the World, and 3rd most popular Drum & Bass DJ in the world according to the DJ Magazine Top 100 DJ Vote 2008!
350,000 votes were placed, from a total of 167 countries.
We'd like to thank everyone that took the time to vote, it really means a lot. Thanks for the support!
You can read his personal statement in the John B blog here.